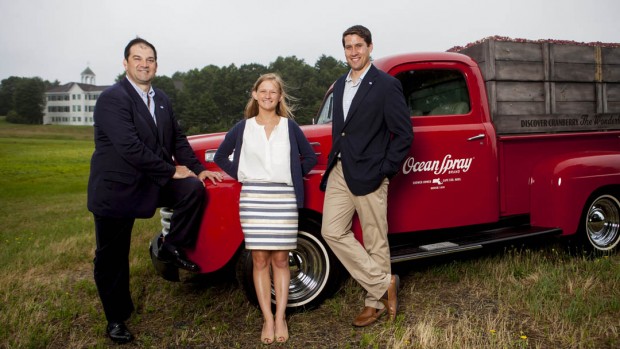 From Seattle, Wash., to New York City's Times Square, Bates students are participating in myriad off-campus experiences. The home front, of course, continues to percolate with scientific research, modern dance and extensive demolition…
Published on
Description

---

February 11, 1998
2:53 pm

Artist Michael Cummings will discuss his "Narrative Quilts" exhibit at the Bates College Museum of Art Feb. 27 at 7 p.m. in Room 104 of the Olin Arts Center. The museum will remain open after the lecture until 9 p.m. The public is invited and admission is free. The "Narrative Quilts" exhibit will be on view through March 20.

February 11, 1998
2:15 pm

Matthew Ensner, a Bates College sophomore from Asheville, N.C., has been named a Philip J. Otis Fellow and will receive a $5,000 grant for research and travel to promote greater understanding of environmental issues and the connection between the environment and spirituality.

January 26, 1998
12:07 pm

Prize-winning poet Cornelius Eady will read from his work Feb. 12 at 8 p.m. in Chase Hall Lounge. The public is invited to attend free of charge.

January 26, 1998
11:55 am

Czerny Brasuell, director of multicultural affairs at Bates, will discuss "Paths to Enlightenment: An Embarrassment of Riches" as part of a Bates lecture series, "Spiritual Journeys: Stories of the Soul," at 4:30 p.m. March 3 in the Benjamin Mays Center. The public is invited to attend free of charge.

January 22, 1998
12:09 pm

An independent choreographer and member of the New York-based Creach/Koester Dance Company will give a solo dance performance at Bates College at 7:30 p.m. Feb. 6 in the Olin Arts Center Concert Hall. The public is invited to attend free of charge.

January 21, 1998
12:15 pm

The Robin Eubanks Jazz Quintet will perform in the Bates College Chapel at 8 p.m. on Jan. 31. Tickets are $10. Reservations can be made by calling 207-786-6135, and tickets will also be sold at the door.

January 19, 1998
12:19 pm

Acclaimed folk singer Dar Williams appears at the Bates College Chapel at 8 p.m. on Friday, Jan. 23. Tickets are $12 and can be purchased at Bull Moose Records in Lewiston, Macbeans Record Store in Brunswick, the CD Exchange in Portland and at the Bates, Bowdoin and Colby student activities offices.

January 14, 1998
12:28 pm

The Mighty Cloud of Fiddlers, under the direction of Greg Boardman, performs for a contradance at Bates at 7 p.m. Jan. 24 in Chase Hall. Beth and Tony Parkes will call easy dances early and more challenging dances from 8:45 p.m. to midnight. Admission is $5 and free for children under 12.

January 7, 1998
12:29 pm

An award-winning film, a discussion with the foremost authority on violence in America and a lecture by a distinguished theologian are among the offerings in a series of workshops and presentations at Bates College Jan. 18-19 to honor the late Rev. Martin Luther King Jr. The public is invited to attend all events free of charge.

January 5, 1998
12:44 pm

The Bates College Noonday Concert series continues its winter season with a selection of programs throughout the month of January. The free concerts, open to the public, will be held from l2:30 to l p.m. on Tuesdays at the college's Olin Arts Concert Hall, located on Russell Street in Lewiston.