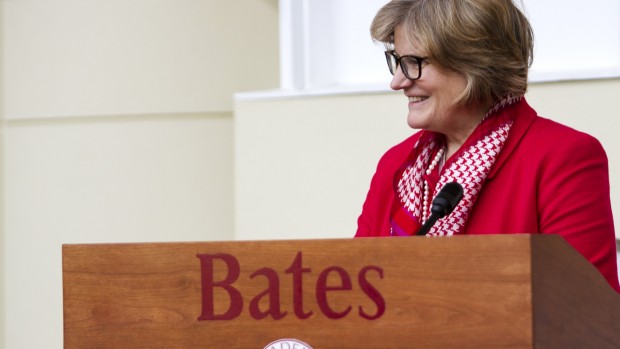 "We have ambitious goals for Bates, and I am inspired by this outpouring of support from the college community," said President Clayton Spencer.
Published on
Description

---

June 17, 2014
11:48 am

Clean Sweep 2014: reducing waste, strengthening community bonds and generating money for nonprofit organizations.

June 16, 2014
3:42 pm

Concerts on the Quad 2014 presents music ranging from fingerstyle guitar to folk-rock.

June 16, 2014
3:11 pm

This is a list of public concerts and art exhibitions at Bates College for July and August 2014.

June 16, 2014
3:07 pm

Country guitarist-singer Jonathan Brown opens Bates College's Concerts on the Quad series on July 17.

June 16, 2014
3:00 pm

The soulfully eclectic Holmes Brothers perform a Bates Concert on the Quad on July 31.

June 16, 2014
1:50 pm

One-of-a-kind songwriter Lady Lamb the Beekeeper performs a Concert on the Quad on Aug. 14.

June 11, 2014
2:01 pm

Metz and Wyeth each bring deep enthusiasm to their disparate endeavors while showing great interest and loyalty to the people in their lives.

June 11, 2014
1:19 pm

Video by Lincoln Benedict, celebrating his first Reunion officially as a member of the 5th Reunion Class of 2009, but a veteran of past Reunion multimedia coverage.

June 10, 2014
3:28 pm

Mechler's advocacy has change the face of animal welfare programs around the world.

June 10, 2014
3:27 pm

Together and as individuals, Katie and Christian embody the Bates values of citizenship, community and integrity.