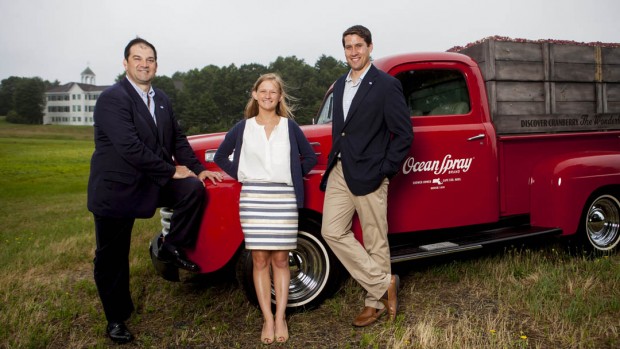 From Seattle, Wash., to New York City's Times Square, Bates students are participating in myriad off-campus experiences. The home front, of course, continues to percolate with scientific research, modern dance and extensive demolition…
Published on
Description

---

March 31, 2003
10:15 am

In photographs, sculpture, ceramics, prints and paintings in a variety of media, 15 art majors cap their college careers with the popular Annual Senior Exhibition, opening with a reception at 7 p.m. Friday, April 4. The exhibit at the Museum of Art runs through May 25 and is open to the public at no charge.

December 21, 2002
2:47 pm

Award-winning filmmaker Joanne Grant, a writer and veteran civil rights activist of the Student Nonviolent Coordinating Committee, is the keynote speaker for the Martin Luther King Jr. Day observances at Bates College.

April 7, 2002
8:43 am

The first annual Mount David Summit will celebrate the strong intellectual life of the college.

January 3, 2002
3:51 pm

The Bates College education department and Center for Service-Learning sponsor an annual Martin Luther King Day Read-In at Martel School. Student, staff and faculty volunteers are encouraged to participate. Readers will share a book with a diversity theme with a 4th-, 5th- or 6th-grade student. The book will then be given to the child to keep.

January 3, 2002
3:50 pm

Student dancers, under the direction of hip-hop choreographer W. Barry Dean, will perform an original piece commissioned for the MLK Jr. observation. A resident of Lewiston, Dean comes from Chicago and attended the University of Southern Maine. He teaches hip-hop at Bates and with Elizabeth Hansen's Dance Studio in Lewiston.

January 3, 2002
3:45 pm

African American Mysticism: A Father and Son's Journey with Contemporary Mystic Howard Thurman

January 3, 2002
3:42 pm

MLK Jr. Day Concurrent Workshops.

January 3, 2002
3:41 pm

The visiting team comes from Morehouse College, the Atlanta institution known for its tradition of illustrious graduates, including The Rev. Martin Luther King Jr. Benjamin Mays, Bates class of 1920, was president of Morehouse for 27 years and a mentor to King. The Bates debate team, of which Mays was an accomplished member, comes with a longstanding and esteemed tradition of debate. The forum includes an opportunity for audience members to speak.

January 3, 2002
3:37 pm

Welcome by President Donald Harward
Music by The Bates College Jazz Ensemble
Overview by Jill R. Reich, vice president for academic affairs and dean of faculty
Musical Selection: "Bridge Over Troubled Water," Naturally Seven
Speaker Introduction by John McClendon, associate professor of
African American studies and American cultural studies.

January 3, 2002
3:35 pm

The Rev. Joan Martin William Rankin Professor of Ethics,
Episcopal Divinity School, Cambridge, Mass.
Music by The Bates College Deansmen, Shape Notes Singers and Northfield
Also featuring Bates dancers Devon Fitchett '02, Justin Stebbins '02 and Aisha Bell '03, and a troupe of student actors who will provide a dramatic interpretation of the text that Martin has chosen for the evening.