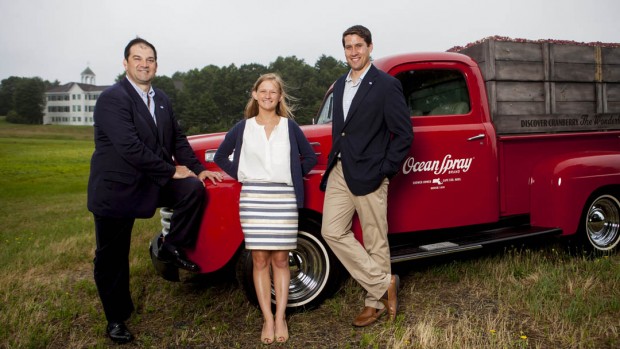 From Seattle, Wash., to New York City's Times Square, Bates students are participating in myriad off-campus experiences. The home front, of course, continues to percolate with scientific research, modern dance and extensive demolition…
Published on
Description

---

January 3, 2002
3:32 pm

Bates College observes Martin Luther King Jr. Day 2002 by participating in a variety of activities scheduled from Sunday, Jan. 20, through Thursday, Jan. 24. The Bates faculty has suspended classes on Monday, Jan. 21, to enable the entire community (students, faculty, staff and guests) to join in the following:

September 5, 2001
4:22 pm

The 2001-02 Bates College Concert Series continues with a pair of performances by Trio Parole of the complete Mozart piano trios in two separate programs Saturday, Sept. 15, and Sunday, Sept. 16, in the Olin Arts Center Concert Hall.

August 23, 2001
3:06 pm

Internationally acclaimed pianist and Nonesuch recording artist Richard Goode will open the 2001-02 Bates College Concert Series with an interpretation of classical masterpieces at 8 p.m. Wednesday, Sept. 5, in the Olin Arts Center Concert Hall.

August 22, 2001
11:13 am

James McBride, an award-winning composer, saxophonist and best-selling author whose writing explores the complexities of racial identity, will officially open the 147th academic year at Bates College with the convocation address "The Color of Water: A Meditation on Identity" at 4:10 p.m. Wednesday, Sept. 5, on the college's main quadrangle. The public is invited to attend free of charge. The rain site will be the Clifton Daggett Gray Athletic Building.

May 1, 2000
2:15 pm

Bates Dance Festival Calendar of Events July 22-Aug. 19

January 10, 2000
3:06 pm

Philosopher, educator and minister William R. Jones will deliver the keynote address, "Beyond Hate Language: The Oppressor's Ploy or Pathology of the Oppressed?," for the 2000 Bates College Martin Luther King Day Jr. celebration.

September 30, 1999
12:00 am

Constance Reid, author of "A Long Way from Euclid" and "From Zero to Infinity," will discuss "Captured by Mathematics" at 7:30 p.m. Thursday, Oct. 14, in Room 204 of Carnegie Science, Bates College. The public is invited to attend the annual Richard W. Sampson Lecture, and admission is free.

June 2, 1999
12:00 am

Two area residents received bachelor's degrees during Bates College's 133rd commencement exercises Monday, May 31 in an outdoor ceremony on the main campus quadrangle. Richard C. Holbrooke, career diplomat and chief negotiator for the 1995 Dayton peace accord that served to suspend ethnic cleansing and warfare in Bosnia, received an honorary doctorate of laws and delivered the commencement address to an audience of some 2,500 at the ceremonies in front of historic Coram Library. Beneath sunny skies, Bates President Donald W. Harward conferred bachelor's degrees on 417 graduates.

August 27, 1998
3:31 pm

Carol Geary Schneider, president of the Association of American Colleges and Universities (AACU), will discuss "Liberal Learning and the Engaged Academy" during convocation celebrating the 144th academic year at Bates College Wednesday, Sept. 9, at 4 p.m. on Coram Library quadrangle.

September 5, 1997
2:23 pm

Bates College will celebrate "Back to Bates" homecoming Sept. 19 – Sunday, Sept. 21 with many on-campus events for students, alumni and Bates employees.