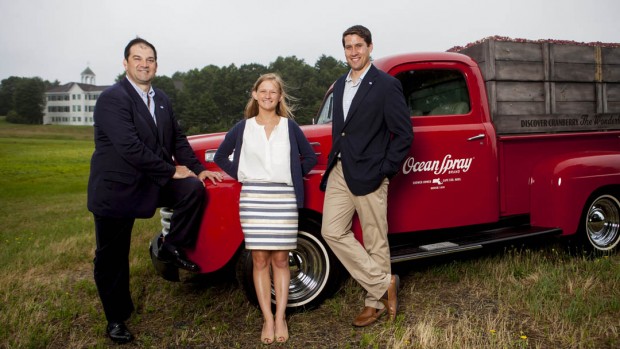 From Seattle, Wash., to New York City's Times Square, Bates students are participating in myriad off-campus experiences. The home front, of course, continues to percolate with scientific research, modern dance and extensive demolition…
Published on
Description

---

September 23, 1996
10:24 am

The provocative question Is There Peace on Campus Today? will be discussed in a lecture on Thursday, Oct. 3 by Ephraim Isaac, director of the Institute of Semitic Studies in Princeton, N.J.

September 23, 1996
10:10 am

Bates College has resumed its popular series of TGIF lectures by faculty members and students at 4:15 p.m. Fridays while school is in session.

September 23, 1996
10:07 am

Author and professor Bruce Lincoln, hailed as one of the leading thinkers in the area of cultural studies, will discuss the meaning of the word "culture" in a lecture on Monday, Sept. 30.

September 23, 1996
10:02 am

Best-selling novelist and National Book Award winner Carolyn Chute will read from her newest book and discuss her political views and other matters on Wednesday, Oct. 2.

September 23, 1996
9:41 am

Harvard University scientist Dudley R. Herschbach, winner of the Nobel Prize in chemistry in 1986, will present two lectures at Bates College on Wednesday, Oct. 2, as this year's visitor in the du Pont Eminent Scientists Seminar Series.

September 12, 1996
9:36 am

One of the most successful and distinguished debate programs at any American college or university is celebrating its 100th anniversary this month with a series of newsworthy events

September 4, 1996
9:32 am

Quoting authors ranging from William Blake to E.B. White, scholar Catharine R. Stimpson on Wednesday told the class of 2000 to embrace creativity as one of the highest purposes of life.

September 3, 1996
9:32 am

Harpsichordist Zvi Meniker will perform J.S. Bach's Goldberg Variations at 8 p.m. Sept. 13 in the Olin Arts Center Concert Hall. The public is invited to attend free of charge.

September 3, 1996
9:23 am

A Harvard political scientist will discuss civic life as the first talk in a lecture series, The Quality of Our Civic Discourse and Civic Life, at 7:30 p.m. Sept. 16 in the Edmund S. Muskie Archives. The public is invited to attend free of charge.

August 29, 1996
10:48 am

As the fall semester commences, Bates will resume its Noonday Concert Series with weekly performances by Bates faculty and students. The free concerts, open to the public, will be held on Tuesdays from 12:30 to 1 p.m. at the college's Olin Arts Center Concert Hall, located on Russell Street.