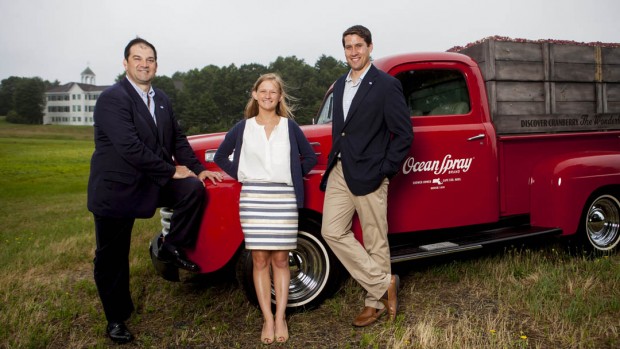 From Seattle, Wash., to New York City's Times Square, Bates students are participating in myriad off-campus experiences. The home front, of course, continues to percolate with scientific research, modern dance and extensive demolition…
Published on
Description

---

June 10, 2014
3:27 pm

Together and as individuals, Katie and Christian embody the Bates values of citizenship, community and integrity.

June 10, 2014
3:26 pm

Leahey was joined by fellow award recipients Esther Rosenthal Mechler '64, Christian Rogers '04 and Katherine Papadonis Rogers '04, Elizabeth Metz McNab '64, and Victoria Wyeth '01.

June 5, 2014
11:50 am

The centerpiece of the 1914 Reunion was the first-ever Alumni Parade, a "historico-humorous parade of classes about the field."

June 4, 2014
9:00 am

A "garage sale" on a massive scale, Bates presents its annual Clean Sweep on June 14.

May 29, 2014
11:23 am

Commencement is filled with sights, sounds and emotional moments that last a lifetime.

May 28, 2014
5:53 pm

Photographs from Commencement morning show how four years culminates in a few very joyous hours on the Historic Quad.

May 25, 2014
4:00 pm

If you were born in the U.S. before 1965, author Isabel Wilkerson told the Class of 2014 at Commencement, you were not born into a democracy.

May 25, 2014
1:38 pm

Bates seniors and professors (and the Commencement piper) explain what their choice of shoewear says about the sole of the college.

May 25, 2014
12:43 pm

In video and text, here are the honorary degree citations and conferrals for John Seely Brown, Glenn Close, David Evans…

May 25, 2014
12:39 pm

The 2014 Senior Address at Commencement, as prepared by Collin McCullough of Plattsburgh, N.Y.