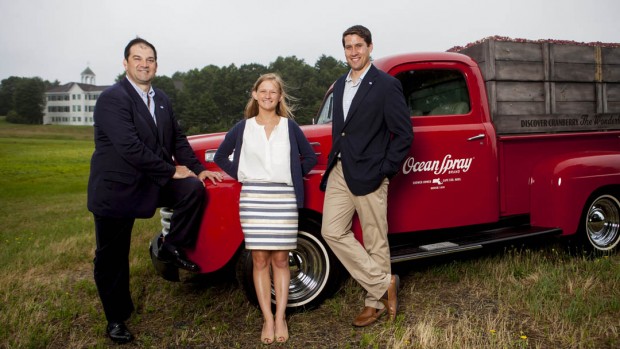 From Seattle, Wash., to New York City's Times Square, Bates students are participating in myriad off-campus experiences. The home front, of course, continues to percolate with scientific research, modern dance and extensive demolition…
Published on
Description

---

June 17, 2014
11:48 am

Clean Sweep 2014: reducing waste, strengthening community bonds and generating money for nonprofit organizations.

May 13, 2014
3:48 pm

Destany Franklin '14 received the Maine Campus Compact's Heart and Soul Student Award for her work with the Hillview youth program.

May 13, 2014
2:46 pm

A Bates senior from Seattle and the college Department of Athletics were each recognized for outstanding work in public service and civic engagement by Maine Campus Compact.

May 2, 2014
2:28 pm

For the fourth time, Bates students and downtown businesses are eagerly anticipating Bates Night in Town, the May 7 celebration of town-gown ties.

October 17, 2013
12:00 pm

Hillary Throckmorton '15 marshals community participation in the CBB Dempsey Challenge to secure a Bates victory.

June 21, 2013
12:46 pm

Bonner Leader Kim Sullivan '13 discusses her commitment to the City of Lewiston and the Tree Street Youth Center, an…

May 9, 2013
1:00 pm

In the wake of recent fires in downtown Lewiston, the Bates community is organizing to respond to the needs of our neighbors.

May 2, 2013
12:00 pm

In her thesis, Taryn O'Connell '13 examines strategies used to reach different social classes in Lewiston during a landmark pollution debate.

March 4, 2013
12:35 pm

Four alumni panelists discuss the connections between the classroom and their careers.

February 22, 2013
8:41 am

The annual F.A.B. Winter Dance Showcase takes place Saturday, March 2, at the Franco-American Heritage Center in Lewiston.