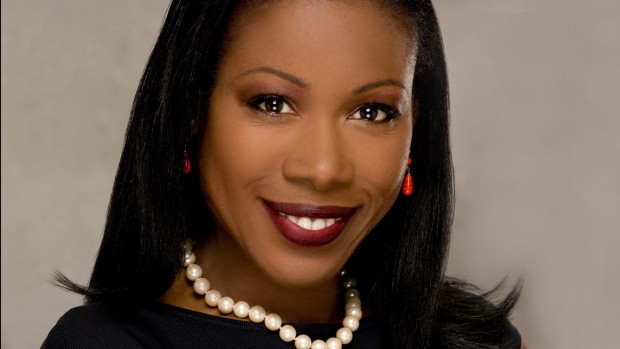 Bates will confer honorary degrees on leaders from the arts, business, journalism and technology during Commencement ceremonies May 25.
Published on
Description

---

January 10, 2000
3:06 pm

Philosopher, educator and minister William R. Jones will deliver the keynote address, "Beyond Hate Language: The Oppressor's Ploy or Pathology of the Oppressed?," for the 2000 Bates College Martin Luther King Day Jr. celebration.

March 4, 1999
3:54 pm

The groundhog may not have seen his shadow this year, but he couldn't avoid hearing the mid-winter buzz about Portland native and 1977 Bates College graduate Elizabeth Strout's first novel, "Amy and Isabelle" (Random House, 1998). The book has climbed into the top 30 best Selling novels listed by The New York Times, who called it "one of those rare, invigorating books that takes an apparently familiar world and peers into it with ruthless intimacy, revealing a strange and startling place."

March 1, 1999
11:42 am

"Where Are the Pressure Points for Changing Maine High Schools?" a two-hour open forum featuring a panel of Maine high-school educators, will be held at 7 p.m. March 15 in the Edmund S. Muskie Archives, 70 Campus Ave. The forum, sponsored by the Bates and Bowdoin college departments of education and the Maine Commission on Secondary Schools, is open to the public without charge.

February 5, 1999
3:56 pm

The Maine Chamber Ensemble and the Androscoggin Chorale will perform an unstaged concert of Mozart's comic opera "Cosí fan tutte" ("They all do it!") at 8 p.m. Saturday, Feb. 20, in the Olin Arts Center Concert Hall, 75 Russell St. Advance tickets are $15 for general admission, $14 for seniors and $7.50 for students. Children under 12 will be admitted free of charge. At the door, tickets are $17.50 for general admission and seniors and $8.50 for students. Call 207-782-1403 to purchase tickets.

January 13, 1999
10:05 am

Bates College has awarded more than $20,000 to the Auburn Land Lab, Lewiston High School, Lewiston's McMahon and Longley elementary schools as well as Morse High School and Bath Middle School through the Bates College Science Education Outreach Grant program. The awards are sponsored by Bates and funded by major grants to the college from the Howard Hughes Medical Institute, the nation's largest private funder of research and education in science and health.

August 14, 1998
3:09 pm

"Notations of Color: Oil Sketching in Maine," a special two-month exhibit of landscape painting, will be on view in the Bates College Museum of Art from Aug. 28 to Oct. 30. The exhibit features small-scale oil sketches by more than 40 American landscape painters of the late 19th and 20th century.

May 25, 1998
1:21 pm

Fifteen area residents received bachelor's degrees during Bates College's 132nd commencement exercises Monday in an outdoor ceremony on the main quadrangle. Doris Kearns-Goodwin, a Pulitzer Prize-winning historian, delivered the commencement address to an audience of some 3,000.

May 6, 1998
2:44 pm

Franco Festivities, a documentary about Maine's Franco American culture by Maine filmmaker Francis Gagnon, will be shown in the Bates…

April 29, 1998
3:39 pm

Bowdoin native Kerry Laitala is one of several filmmakers whose works will be featured at the Museum of Art's screenings of the 17th annual Black Maria Film, Video and Animation Festival Saturday, May 2, at 8 p.m. and Sunday, May 3, at 2 p.m. in the Olin Arts Center Concert Hall, 75 Russell St. Appriximately 18 of the winning entries will be shown in the two screenings. Admission is $5 for each screening, and tickets can be purchased at the door.

February 9, 1998
2:09 pm

Both sessions of the Bates College Junior Sports Camp, a half-day program for youngsters 5 to 7 years of age, have been filled. The sessions run June 29-July 10 and July 13-24.