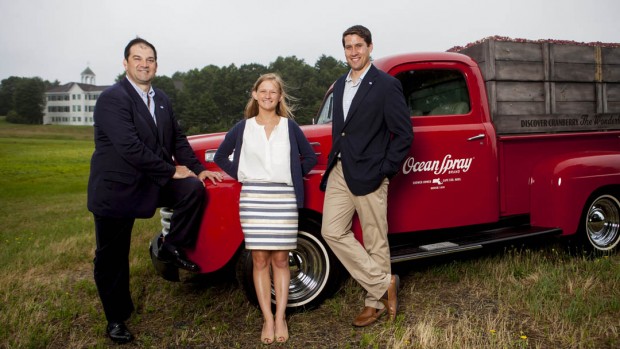 From Seattle, Wash., to New York City's Times Square, Bates students are participating in myriad off-campus experiences. The home front, of course, continues to percolate with scientific research, modern dance and extensive demolition…
Published on
Description

---

December 19, 2002
3:04 pm

Bates College has received a state grant of nearly $170,000 for analytical equipment that will significantly advance studies of climate change, the coastal environment and the ecological impact of Maine's ancient inhabitants.

December 12, 2002
2:56 pm

"Science, Power, and Difference," a new lecture series at Bates College, will present innovative research into the social, cultural and political dimensions of the natural sciences.

October 26, 2002
4:13 pm

The value of a college education in terms of increased lifetime income is well understood, but less well understood is its social and civic value, Elaine Tuttle Hansen told more than 1,400 guests Saturday during her inauguration as the seventh president of Bates College and its first woman president.

October 23, 2002
9:44 am

A group of journalists, professors and activists present a panel discussion titled "War, What Is It Good For? Should the United States Invade Iraq," to be followed by a question-and-answer period, at 7 p.m. Wednesday, Oct. 30, in the Benjamin Mays Center, Bates College. The public is invited to attend this event, sponsored by the Bates Democrats, free of charge.

September 20, 2002
3:11 pm

At a time when U.S. dependence on Middle Eastern fossil fuels has assumed ominous new overtones, a Sept. 25 lecture at Bates College holds out hope for a virtually unlimited new source of energy. In the second of two lectures that day inaugurating an "eminent scientist" series at Bates, National Medal of Science recipient Harry Gray will discuss recent progress on attempts to split water cost-effectively into hydrogen and oxygen gases, which would make hydrogen gas a feasible substitute for fossil fuels as our major energy source.

September 19, 2002
2:28 pm

Three panelists will present a discussion titled "Perspectives on the Middle East Conflict," followed by a question-and-answer period, at 7 p.m. Wednesday, Oct. 2, in the Benjamin Mays Center, 95 Russell Street. The public is invited to attend this event, sponsored by Bates Hillel and cosponsored by the Bates Democrats, free of charge.

September 9, 2002
4:13 pm

John McClendon, an associate professor in the Bates College programs in African American and American cultural studies, opens the college's T.G.I.F lecture series at 4:15 p.m. Friday, Sept. 13, in the Edmund S. Muskies Archives, 70 Campus Avenue. The public is invited to lectures in the series free of charge. Refreshments will be available.

June 4, 2002
8:47 am

Bates College has announced the creation of a new professorship in honor of Thomas Sowell, the economist, writer and commentator called America's "most valuable public intellectual" for his challenge to orthodox thought across the spectrum of society.

May 30, 2002
3:29 pm

Bates College Director of Athletics Suzanne R. Coffey will be honored June 1 with the Institute of International Sport's (IIS) 2002 Keaney Award at the University of Rhode Island. The Keaney Award, presented every other year by the IIS, is given to educators who personify the scholar-athlete ideal.

May 29, 2002
3:36 pm

Late Tuesday evening, May 28, 2002, the Lewiston Police announced the arrest of a suspect in the sexual assault of a Bates student in Pettengill Hall on April 5, 2002. The suspect is jailed and charged with gross sexual assault.