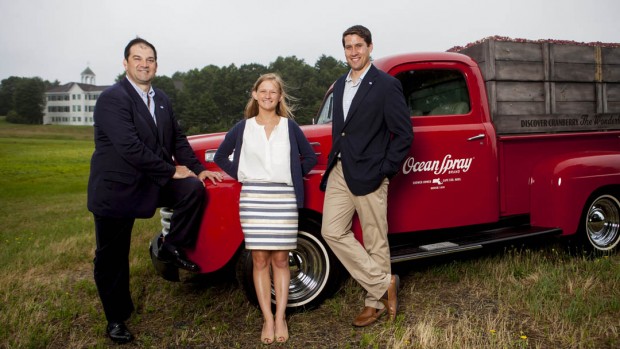 From Seattle, Wash., to New York City's Times Square, Bates students are participating in myriad off-campus experiences. The home front, of course, continues to percolate with scientific research, modern dance and extensive demolition…
Published on
Description

---

July 15, 2014
8:00 am

"We have ambitious goals for Bates, and I am inspired by this outpouring of support from the college community," said President Clayton Spencer.

July 2, 2014
2:11 pm

Campus Construction Update, July 2, 2014: Canham House has just been refurbished as the new home for the Career Development Center at Bates College.

June 20, 2014
4:18 pm

Before the books close on 2014, we want to share some of the stories and moments from the past year.

May 7, 2014
11:00 pm

In a public show of support, the Stangle family joins the multimillion dollar Catalyst Fund effort supporting the college's strategic initiatives.

April 29, 2014
2:08 pm

Beckmann transformed the way Bates does business, says President Spencer. Her favorite project: the Hedge and Rogers Williams renovations.

April 17, 2014
2:37 pm

Two intriguing new programs this spring will play to Short Term's founding tradition of innovation.

April 8, 2014
2:54 pm

Lisa Barry '77, a veteran of 35 years of international government relations work, has joined the Bates Board of Trustees.

March 27, 2014
4:21 pm

CCU returns with a look at the forthcoming first phase of the Campus Life Project.

February 20, 2014
8:00 am

With a goal of improving students' career prospects through workplace immersion programs, "everyone wins," says President Clayton Spencer.

January 21, 2014
10:15 am

The statement outlines important aspects of the college's institutional response to climate change and addresses whether Bates should divest from the fossil fuel industry.