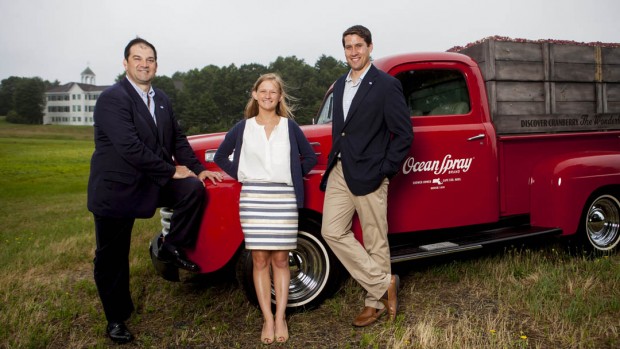 From Seattle, Wash., to New York City's Times Square, Bates students are participating in myriad off-campus experiences. The home front, of course, continues to percolate with scientific research, modern dance and extensive demolition…
Published on
Description

---

May 3, 2013
3:44 pm

In the April issue of Maine Magazine, President Clayton Spencer talks about her love affair with Maine and her philosophy of "shared enterprise."

April 23, 2013
3:00 pm

The honorary degree candidates "show us how the values that define the Bates experience can shape, and take shape in, the world," said President Spencer.

February 21, 2013
9:00 am

Spencer's interview on student radio station WRBC-FM touched on a range of topics, including the obligation of a liberal arts college to help graduates get job and what responsible investing looks like.

February 14, 2013
3:16 pm

English professor Theri Pickens has organized a March 2 symposium that will show students how knowledge about identity and difference can be put into practice in the workaday world.

January 22, 2013
5:00 pm

Getting 46 million Americans out of poverty will require wholesale changes in how we talk about, think about and take action around poverty, said keynote speaker Anthea Butler.

November 7, 2012
4:11 am

Music written for the recent inauguration of President Clayton Spencer is featured in the next performance of the Bates College Orchestra, on Nov. 10,

November 2, 2012
11:25 am

It's all here, from the fellowship of Bates' four presidents together to the Spencer family gathering for a photograph.

November 1, 2012
4:30 pm

Merrill Gym undergoes a transformation from sports venue to theatrical stage for the inauguration of Clayton Spencer.

October 29, 2012
6:00 pm

The traditions, people and exuberance of a Bates presidential inauguration, all on a gorgeous mid-fall afternoon.

October 29, 2012
5:00 pm

President Spencer tells an inauguration story familiar in its broad outlines but revealing in its particulars.