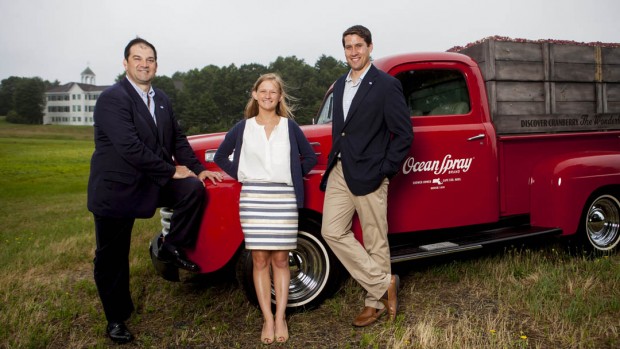 From Seattle, Wash., to New York City's Times Square, Bates students are participating in myriad off-campus experiences. The home front, of course, continues to percolate with scientific research, modern dance and extensive demolition…
Published on
Description

---

April 13, 2011
2:46 pm

Elaine Tuttle Hansen, the seventh President of Bates College, announced to the campus community today that she plans to step down from her post as president effective July 2011. She will depart after nine years of leadership in which the institution — already regarded as a national and international leader in liberal arts and sciences education — has moved into an ever-stronger position in academic stature and reputation.

March 29, 2011
1:48 pm

Bates College President Elaine Tuttle Hansen announced to the Bates community today that Associate Dean of the Faculty Pamela J. Baker, the College's Helen A. Papaioanou Professor of Biological Sciences, has accepted a two-year appointment as the institution's vice president for academic affairs and dean of the faculty, effective July 1.

March 21, 2011
11:36 am

Carey is a member of the board of Financial Research Corporation, an asset management market research firm in Boston owned by Mercatus Partners LLC. He has also served on the boards of directors of Fidelity Charitable Services, the National Defined Contribution Council/SPARK , the Employee Benefit Research Institute, and Yankee Publishing.

March 9, 2011
4:44 pm

Why is faculty scholarship important at a college like Bates? At a March 7 reception designed to celebrate such scholarship,…

March 7, 2011
3:08 pm

The mourners who gathered in the Chapel today to remember the Rev. Professor Peter J. Gomes '65 stayed silent when…

March 1, 2011
3:00 pm

The Rev. Peter J. Gomes '65, D.D. '96 died Feb. 28, 2011, at Massachusetts General Hospital of complications from a stroke he suffered in December. He was 68 years old.

February 11, 2011
12:41 pm

• Click the thumbnails below to view the slide show Makeover complete, Garcelon Field re-asserts itself as prime Bates real…

February 11, 2011
10:01 am

Bates uses a networked approach to pursue innovation in three key initiatives By President Elaine Tuttle Hansen By now, most…

February 1, 2011
2:02 pm

• Click the thumbnails above to view the slide show. From the Arts Summit on Monday through the Arts Crawl…

January 14, 2011
2:28 pm

As part of an ongoing exploration of ways to connect to community audiences and enhance the campus environment for the arts, Bates College holds an "Arts Summit" Jan. 24-25 that includes events open to the public at no cost.