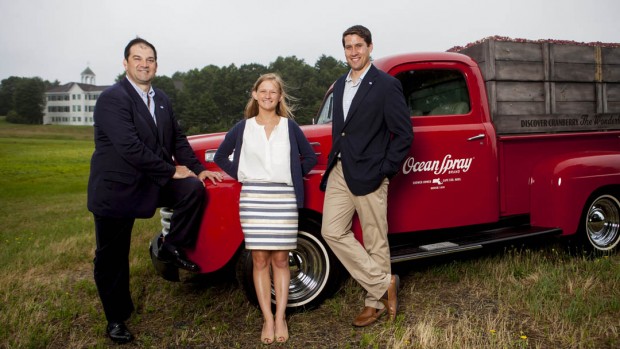 From Seattle, Wash., to New York City's Times Square, Bates students are participating in myriad off-campus experiences. The home front, of course, continues to percolate with scientific research, modern dance and extensive demolition…
Published on
Description

---

December 21, 2007
11:14 am

Maine's judicial branch of government has recognized Bates College for volunteer work performed in the state's courts.

December 20, 2007
11:39 am

Professor Margaret Maurer-Fazio inaugurates her tenure in the newly established Betty Doran Stangle Professorship in Applied Economics at Bates with a lecture at 4:30 p.m Friday, Feb. 1, 2008, in Chase Hall Lounge, 56 Campus Ave.

December 14, 2007
10:33 am

The Downtown Education Collaborative (DEC), a local partnership of seven academic and community institutions, will open a new storefront education center at 219 Lisbon St. in January, 2008.

December 8, 2007
11:25 am

Dr. Khassan Baiev, a Chechen physician, author and human rights activist, will speak at Bates College on International Human Rights Day, Tuesday, Dec. 11, at 7 p.m. in Room 204 of Carnegie Science Hall, 44 Campus Ave.

November 30, 2007
12:37 pm

The Mrs. Giles Whiting Foundation of New York City has invited Bates to join a select group of institutions participating in a program that provides a year-long sabbatical for research and scholarly development to pretenure faculty in the humanities. The $100,000 Whiting Teaching Fellowship will be awarded to one Bates faculty member a year for the next four years.

November 30, 2007
12:19 pm

For the fifth consecutive year, the Brooks Quimby Debate Council hosted a Maine high school forensics tournament at Bates College. Approximately 170 students and 70 judges from 23 schools took part in the all-day event on Saturday, Nov. 17. A scheduled tournament in the 2007-08 season of the Maine Forensics Association, the judged competition featured events in Speech, Debate and Student Congress.

November 26, 2007
1:19 pm

The Harward Center for Community Partnerships at Bates College kicks off its "Civic Forum on Reimagining Maine in the 21st Century" at 7:30 p.m. Wednesday, Nov. 28, in the Edmund S. Muskie Archives, 70 Campus Ave., with a panel titled "Poverty and the Two Maines."

November 15, 2007
9:10 am

A reporter's unrestricted access to all stages of the Bates admissions process results in a major feature in Down East magazine called "Who Gets In?"

October 25, 2007
11:08 am

The Harward Center for Community Partnerships has launched Youth+Adults+Dialogue=Action or YADA, an intergenerational dialogue project that will bring together more than 100 community members to discuss how to make Lewiston/Auburn a better place for youth.

October 25, 2007
10:55 am

President Elaine Tuttle Hansen has announced four appointments to the Bates College Board of Trustees: Alison R. Bernstein of New York, N.Y., H. Scott Bierman of Northfield, Minn., Scott D. Freeman of Newton, Mass., and Kathleen M. Whelan of Boston, Mass.