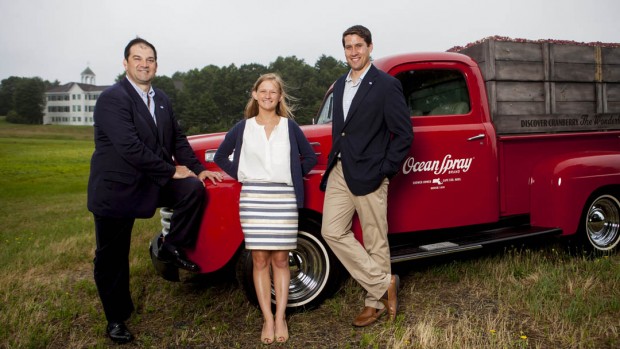 From Seattle, Wash., to New York City's Times Square, Bates students are participating in myriad off-campus experiences. The home front, of course, continues to percolate with scientific research, modern dance and extensive demolition…
Published on
Description

---

May 8, 2007
11:05 am

A symposium titled "A College for Coming Time: Diversity and the Changing Demographics of Higher Education" on May 10 takes its title from early writings of Bates founder Oren B. Cheney, who envisioned a new institution of learning to serve those who did not have easy access to higher education.

April 19, 2007
11:30 am

I know you are all aware of the shocking tragedy that occurred at Virginia Tech early in the week. While no words are adequate in a situation so sad and horrifying, I know you join me in expressing our sympathies for the friends and families of those whose lives were lost, and for all members of the Virginia Tech community as they grieve. Our thoughts also go out to members of our own community who have friends or family at Virginia Tech. Our primary concern must be with the victims, but at the same time such painful incidents may understandably cause us to reflect on our own safety.

April 16, 2007
11:55 am

Kevin McHugh of The College of New Jersey has been named director of athletics and chair of the Department of Physical Education at Bates College, effective July 1.

March 7, 2007
3:12 pm

Bates College is one of eight colleges and universities in Maine, and more than 100 nationwide, to sign an agreement to become "carbon neutral" — that is, to reduce institutional emissions of carbon-based greenhouse gases such that they no longer increase the atmospheric total of such gases.

March 3, 2007
9:30 am

About 1,000 Bates people put the new dining Commons to the test over dinner on Monday, Feb. 25, Dining Services director Christine Schwartz estimated the following day.

February 26, 2007
4:12 pm

"What I see happening here at Bates is definitely going in the right direction," said U.S. Rep. Michael Michaud, D-Maine, during a "green tour" of Bates Feb. 20.

February 15, 2007
10:39 am

This year's edition of the Bates College world music series features Wu Man, the renowned virtuoso on the Chinese stringed "pipa," and members of the premiere ensemble performing ancient Japanese court music.

November 9, 2006
3:58 pm

Jennifer J. Quinn, executive director of the Association for Women in Mathematics, presents two lectures at Bates on Friday, Nov. 10. At 4 p.m., she gives a talk titled "Synchronicity: Alternating Sums, Determinants, Continued Fractions and More." At 7:30 p.m., in the college's annual Richard W. Sampson Lecture, her subject is "Fabulous Fibonacci Numbers." Sponsored by the mathematics department, both talks are open to the public at no cost and take place in the Keck Classroom (G52), Pettengill Hall, 4 Andrews Road. For more information, please call the college concierge at 207-786-6255.

October 19, 2006
12:00 am

Bates College President Elaine Tuttle Hansen and representatives from Princeton, UCLA and Washington University in St. Louis will be interviewed live on the NBC "Today Show" Oct. 20 in two five-minute segments called "Getting into College … Today."

October 10, 2006
9:40 am

Bates symbolically broke ground Oct. 7 during Parents & Family Weekend for a new dining Commons scheduled to open in January 2008. The new Commons will occupy space between Garcelon Field and Alumni Gym, bordering Central Avenue.