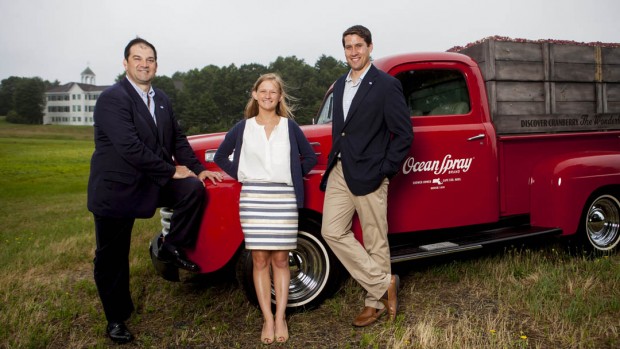 From Seattle, Wash., to New York City's Times Square, Bates students are participating in myriad off-campus experiences. The home front, of course, continues to percolate with scientific research, modern dance and extensive demolition…
Published on
Description

---

August 8, 2006
12:00 am

President Elaine Tuttle Hansen has announced three appointments to the Bates College Board of Trustees: Susan S. Kozik of Matthews, N.C., Christopher J. Gorayeb of New York, N.Y., and James F. O'Brien Jr. of New York, N.Y.

July 27, 2006
12:00 am

Joseph T. Willett '73 of Ridgewood, N.J., has been elected the new chair of the Bates board of trustees, President Elaine Tuttle Hansen and trustees have announced. Willett succeeds Burton M. Harris '59, who retired from the board following 23 years of service, including five as chair.

July 18, 2006
12:00 am

Bates College today announced the successful completion of its largest fund-raising campaign, The Campaign for Bates: Endowing Our Values, which…

June 14, 2006
12:00 am

After 21 years with the Bates College Athletic Department, Director of Athletics Suzanne Coffey has announced her resignation to become athletic director at Amherst College in Amherst, Mass.

June 9, 2006
12:00 am

Bates alumni arriving for their College's 138th Reunion anticipated traditional revelry and fellowship as well as a chance to honor their own. All awards will be presented Saturday during the midday Alumni Awards Ceremony, held in Merrill Gymnasium due to rain.

May 2, 2006
12:00 am

Nathaniel Walton '08, chair of the Maine College Republicans, has received the Richard M. and Helen DeVos Freedom Center Award for Student Leadership from the Intercollegiate Studies Institute (ISI).

February 21, 2006
12:00 am

Bates has passed the $100-million milestone in its fund-raising campaign, announced Vice President for College Advancement Victoria M. Devlin. The $101 million in gifts and pledges through Jan. 31 is part of a six-year campaign to raise $120 million. Known as The Campaign for Bates: Endowing Our Values, the fund-raising drive will end June 30, 2006. The College's last campaign ended in 1996 having raised $59.3 million against a $50 million goal.

December 23, 2005
3:02 pm

A pioneer in the field of African American women's history and chair of the Department of African American Studies, University of Maryland, College Park, Professor Sharon Harley is the keynote speaker for the 2006 Martin Luther King Jr. Day observances at Bates College.

November 22, 2005
3:14 pm

Bates will purchase its entire electricity supply from renewable energy sources in Maine, specifically biomass generating plants and small hydroelectric producers, President Elaine Tuttle Hansen has announced.

November 21, 2005
3:16 pm

For the third consecutive year, the Brooks Quimby Debate Council hosted a Maine high school forensics tournament. Approximately 315 students took part in the all-day event on Saturday, Nov. 19. A scheduled tournament for the 2005-06 season of the Maine Forensics Association, the judged competition featured events in speech, Lincoln-Douglas and public forum debate and student congress. The MFA promotes the development of articulate leadership among secondary students throughout the state.