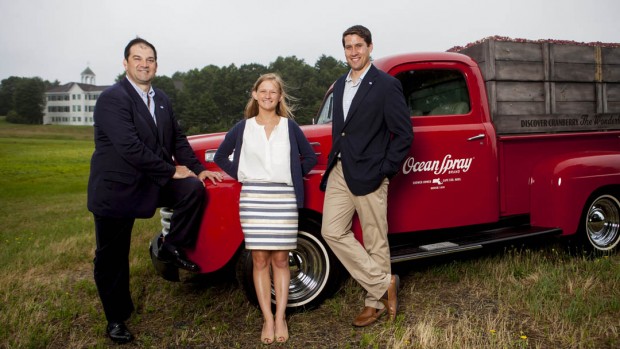 From Seattle, Wash., to New York City's Times Square, Bates students are participating in myriad off-campus experiences. The home front, of course, continues to percolate with scientific research, modern dance and extensive demolition…
Published on
Description

---

June 5, 2001
3:59 pm

Bates College President Donald W. Harward has been awarded an honorary doctor of laws degree from The College of Wooster at the Ohio college's commencement this year.

May 5, 2001
8:07 am

The President and Trustees of Bates College are pleased to announce that Burton M. Harris, of Swampscott, Mass., has been elected the Chairperson of the Corporation effective June 2, 2001.

March 14, 2001
4:14 pm

A Presidential Search Committee has been formed by the Bates College Board of Trustees to evaluate candidates and nominate a successor to President Donald W. Harward.

January 25, 2001
11:43 am

In a brief but broad-ranging interview with The Christian Science Monitor, Bates College President Donald W. Harward discusses the particular value of a liberal arts education and the linking of academic rigor with service to community.

January 11, 2001
8:55 am

Bates College has received a $1.5-million gift from 1953 Bates graduate James L. Moody Jr., chair of the Board of Fellows at Bates and retired CEO and chairman of Hannaford Bros. Co., announced Donald W. Harward, president of Bates College.

July 19, 2000
1:34 pm

Geraldine FitzGerald of New York City and Jeffrey D. Sturgis of Minot, Maine, have been elected to the Board of Overseers by the alumni body; Karen Harris of South Portland, Maine, and Carole Segal of Winnetka, Ill., have been appointed to serve on the bicameral board of trustees at Bates College, announced President Donald W. Harward.

June 30, 2000
2:10 pm

Norman Ernest Ross, 101, Bates College treasurer emeritus who served the school for 44 years, died June 30 at Russell Park Rehabilitation and Living Center after a long illness.

May 31, 2000
12:17 pm

Donald W. Harward announced June 1 that he will conclude his tenure as president of Bates College in June 2002, at the end of the 2001-02 academic year.

April 14, 2000
12:49 pm

Bates College ranks third among the most "wired" college campuses in the nation, according to the May 2000 issue of Yahoo! Internet Life Magazine.

April 10, 2000
12:31 pm

Kathryn Graff Low, a clinical psychologist and associate professor of psychology at Bates College, has been selected as a finalist for the first Pizzagalli Construction Company Celebration of Excellence Award.