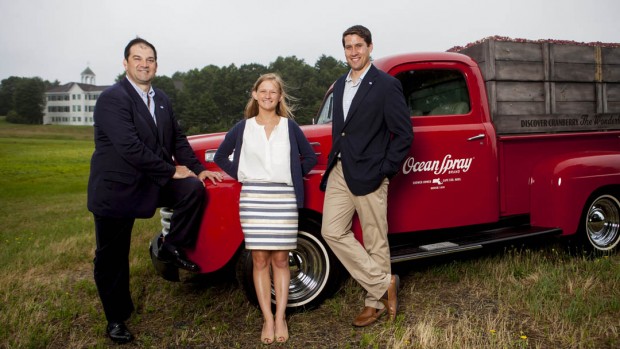 From Seattle, Wash., to New York City's Times Square, Bates students are participating in myriad off-campus experiences. The home front, of course, continues to percolate with scientific research, modern dance and extensive demolition…
Published on
Description

---

May 29, 2011
3:24 pm

"You will fail — you should fail," Evelynn Hammonds, dean of Harvard College, told the Bates College class of 2011 on May 29. "But if you stick with it, and let your peculiarities become assets, you will succeed."
Hammond, who is also a historian of science and professor of African American studies at Harvard, was one of three honorary degree recipients who spoke at the college's 145th commencement. The others were Frank Glazer, a pianist of international renown and member of the Bates music faculty, and Robert Langer, an Institute Professor at the Massachusetts Institute of Technology and a highly prolific inventor of healthcare technologies.

May 29, 2011
2:32 pm

In President Elaine Tuttle Hansen's Commencement welcome, she says that founders of Bates would easily recognize the graduates' shared values…

May 12, 2011
5:00 pm

From Trustees Valerie A. Smith '75 and J. Michael Chu '80: Dear members of the Bates College community, One of…

May 10, 2011
12:59 pm

As thoroughbred racing's triple crown chase gets under way, Bates is already celebrating a triple crown of its own. As…

May 10, 2011
12:40 pm

The Associated Press and other South Carolina media cover the April 26 dedication of a museum in Greenwood, S.C., that…

April 29, 2011
8:41 am

Providing an energizing start to the fourth symposium convened by President Elaine Tuttle Hansen to address issues of campus diversity and inclusiveness, Alma Clayton-Pedersen said that it's time for academe to stop tinkering around the edges and, once and for all, effect thoroughgoing institutional change in the interests of human equity.

April 22, 2011
9:41 am

The Johns Hopkins University announced on April 21 that Bates President Elaine Tuttle Hansen will become executive director of the…

April 13, 2011
3:13 pm

Elaine Tuttle Hansen became president of Bates College on July 1, 2002, the seventh president of the College since its…

April 13, 2011
3:12 pm

Strengthening Student Diversity Hansen's emphasis has been first on revitalizing a campus-wide conversation about the college's commitment to diversity and…

April 13, 2011
3:02 pm

On behalf of the Bates College Board of Trustees, I write to announce that President Elaine Hansen has informed the Trustee Executive Committee of her intention to step down as Bates President effective July 2011.