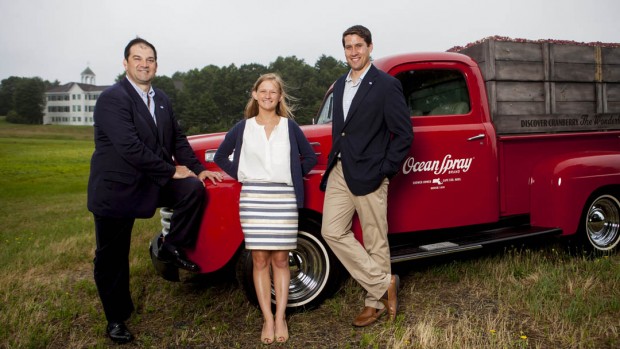 From Seattle, Wash., to New York City's Times Square, Bates students are participating in myriad off-campus experiences. The home front, of course, continues to percolate with scientific research, modern dance and extensive demolition…
Published on
Description

---

January 23, 1998
9:18 am

"It's been nothing short of heroic," said Vice President for Financial Affairs and Treasurer of the College Peter Fackler about the way Bates folk weathered the historic ice storm. Here's how some of the heroes saw the College and its neighbors through the crisis.

January 22, 1998
12:11 pm

Performances of the musical "No More Secrets" will be held at 11 a.m. on Feb. 5 and 6 and at 2 p.m. on Feb. 7 and 8 in the Black Box Theater, Pettigrew Hall.

January 21, 1998
12:18 pm

"Ma Saison Préférée," an offbeat and unpredictable film about the messy ambiguities of human nature, will be shown at 7 p.m. Feb. 7 and 2 p.m. Feb. 8 in Room 105 of the Olin Arts Center at Bates College. Admission is $5.

December 19, 1997
12:19 pm

At our annual winter meeting on December 16, we, the eleven college presidents, reaffirmed our strong commitment to the Conference and to its principles of academic and athletic balance. We considered the appropriateness of post-season play and affirmed it. Continued team and individual competition in NCAA championships is still under active consideration.

November 20, 1997
4:16 pm

Pianists Duncan Cumming '93, and Frank Glazer, Bates College artist-in-residence, will perform the last in a series of four concerts commemorating the the 100th anniversary of the death of composerJohannes Brahms at 7:30 p.m. Dec. 3, in the Olin Arts Center Concert Hall, 75 Russell St.

November 7, 1997
8:39 am

Robert J. Branham, professor of rhetoric and director of debate at Bates College, has received the latest American Forensic Association (AFA) Daniel Rohrer Award for "Stanton's Elm: An Illustrated History of Debating at Bates College," published in 1996.

November 5, 1997
4:08 pm

A $1.2 million Kresge Foundation challenge grant to Bates College will support the ongoing construction of the college's new academic building, scheduled for completion in the summer of 1999.

October 27, 1997
11:37 am

Thomas J. Wenzel, Charles A. Dana Professor of Chemistry at Bates College, has been named the 1997 Carnegie Foundation for the Advancement of Teaching Maine Professor of the Year, announced the Council For Advancement and Support of Education.

October 27, 1997
11:24 am

In commemoration of the 100th anniversary of the death of composer Johnanes Brahms, pianists Frank Glazer and Duncan Cumming '93, will perform the third in a series of four Bates College concerts featuring the composer's complete works for solo piano at 3 p.m., Nov. 9, in the Olin Arts Center Concert Hall, 75 Russell St. The public is invited to attend the performance free of charge.

October 15, 1997
10:04 am

Pianist Duncan Cumming '93 will join tenor John Corrie, violinist Hilary Walther and Robin Cavalear on the French horn in the fourth annual Florence Pennell Gremley Concert at Bates College at 3 p.m., Oct. 26, in the Olin Arts Center Concert Hall. The artists will play works by Schubert, Brahms and Kevin Bleau. A reception in the lobby will immediately follow the concert, and the public is invited to attend free of charge.