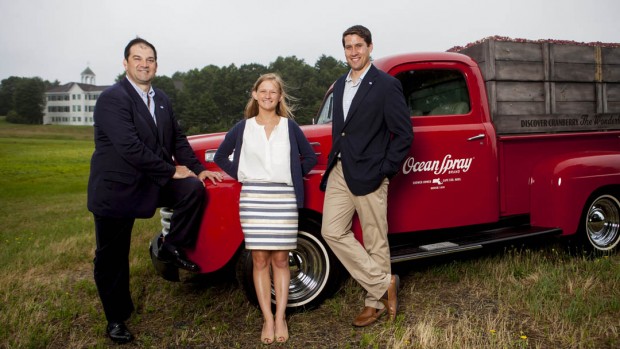 From Seattle, Wash., to New York City's Times Square, Bates students are participating in myriad off-campus experiences. The home front, of course, continues to percolate with scientific research, modern dance and extensive demolition…
Published on
Description

---

October 10, 2008
11:05 am

A concert featuring a saxophonist known for his work with banjoist Bela Fleck and a performance by pianist Frank Glazer and violinist Curtis Macomber highlight the Bates College calendar in the coming days.

September 1, 2008
9:43 am

During four days in September, the Bates College Museum of Art will host both the world premiere of a documentary about artist Marsden Hartley and a symposium about Maine folk art.

August 27, 2008
12:00 pm

Led by a musician whom The New Yorker called "one of the most gifted bassists of his generation," the Avishai Cohen Trio opens Bates' 2008 performance season at 8 p.m. Wednesday, Sept. 3, in the Olin Arts Center Concert Hall, 75 Russell St. The concert kicks off a season of performances at Bates that include dance, theater and musical offerings ranging from jazz to classical to the Top 40 mashups of Girl Talk.

May 28, 2008
11:40 am

An exhibition of delicate works on paper and handcrafted document boxes from the 18th and 19th centuries Maine opens Saturday, June 7, at the Bates College Museum of Art, located in Olin Arts Center, 75 Russell St.

May 28, 2008
11:15 am

As the 2008 Beijing Olympics put China in the global spotlight this summer, a photographic exhibition at the Bates College Museum of Art will offer alternative perspectives on that intriguing, dynamic nation. "Stairway to Heaven: From Chinese Streets to Monuments and Skyscrapers" showcases work by 17 Chinese artists who examine how economic reform, a new influx of personal wealth and rapid industrialization have changed the urban environment. The exhibit appears from June 7 through Dec. 14.

March 27, 2008
1:20 pm

Seven studio art majors at Bates show work from their yearlong thesis projects in the annual Senior Exhibition, which opens with a reception at 7 p.m. Friday, April 4, in the Bates College Museum of Art.

February 27, 2008
2:23 pm

With the theme "Musical Legacies of South and Southeast Asia," Bates College students and faculty, as well as internationally esteemed performers, present the college's World Music Week from March 5 through March 15.

January 29, 2008
3:39 pm

Paul D. Miller, the musician, essayist and media artist also known as DJ Spooky, presents a live performance of his internationally renowned multimedia project "Rebirth of a Nation" at 8 p.m. Saturday, Feb. 2, at Lewiston Middle School, 75 Central Ave.

January 29, 2008
2:19 pm

Bates College presents Harry Allen, a New York jazzman whose tenor sax work was called "nothing less than perfect" by guitarist John Pizzarelli, in concert at 8 p.m. Friday, Feb. 8, in the Olin Arts Center Concert Hall, 75 Russell St.

January 29, 2008
1:26 pm

Bates College Concert Series will welcome acclaimed opera singers Kelly Kaduce, soprano, and Lee Gregory, baritone, performing at 8 p.m. Saturday, Feb. 9, in the Olin Arts Center Concert Hall, 75 Russell St. Their Bates program includes works by Granados, Debussy and Grieg, as well as operatic arias and duets.