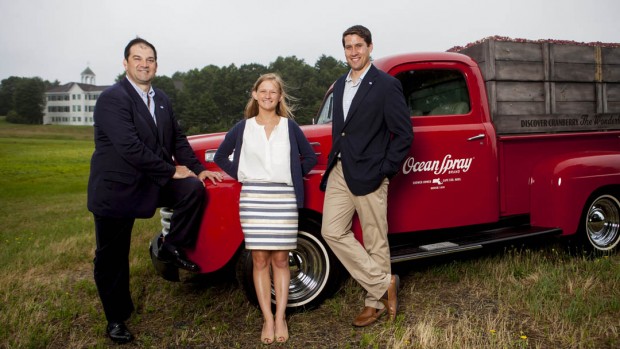 From Seattle, Wash., to New York City's Times Square, Bates students are participating in myriad off-campus experiences. The home front, of course, continues to percolate with scientific research, modern dance and extensive demolition…
Published on
Description

---

September 3, 2002
8:15 am

Exhibiting at the Bates College Museum of Art through Oct. 16 are Will Richard, a nature photographer from Georgetown, Maine, and Grace Knowlton, a nationally known artist whose works at Bates are inspired by earthen mounds. The Knowlton exhibit in the museum's upper gallery, titled "Dirt Piles," opens at 7 p.m. Friday, Sept. 6, with an artist's lecture and opening reception. The museum welcomes the public at no charge.

June 6, 2002
9:11 am

An exhibit of some three dozen works by Carl Sprinchorn, renowned for the art he made while exploring the Maine wilderness over four decades, opens at the Bates College Museum of Art with a reception at 7 p.m. Friday, June 7. The exhibit runs through Aug. 23. Admission to the museum, located in the Olin Arts Center on Russell Street, is open to the public free of charge.

February 22, 2002
3:09 pm

Students from Lewiston Middle School exhibit their artworks in a variety of media in an annual exhibit at the Museum of Art. The exhibit opens with a reception from 6 to 8 p.m. Thursday, March 7, and runs through March 24.

December 26, 2001
4:16 pm

New York architect Elizabeth Donoff discusses her photographs of two structures designed by Le Corbusier, one of the 20th century's most influential architects, in a lecture Friday, Jan. 11, at the Bates College Museum of Art.

November 16, 2001
9:53 am

Running from Dec. 6 through March 24, two exhibits at the Bates College Museum of Art approach architecture from very different angles.

October 25, 2001
2:01 pm

One of northern New England's premiere chamber ensembles, the New England Piano Quartette, brings music by Mahler, Mozart and Chausson performs at 8 p.m. Friday, Nov. 2 in the Olin Arts Center Concert Hall.

October 11, 2001
8:09 am

Gary Paul Nabhan, who spent a year eating only foods produced in the desert Southwest within 250 miles of his home, discusses that experience at the Olin Arts Center Concert Hall at Bates College Tuesday, Oct. 23.

September 26, 2001
8:07 am

A Chinese painting exhibition by Nanjing artist Zhang Yi will be on view in the Bates College Museum of Art Lower Gallery Sept. 28 through Nov. 25.

September 14, 2001
3:28 pm

Jerry O'Sullivan will perform traditional Irish music on pipes and whistle at Bates College in the Olin Arts Center Concert Hall Wednesday, September 26.

September 6, 2001
3:59 pm

An exhibition of paintings and drawings by distinguished artist Hyman Bloom will be on view at the Bates College Museum of Art from Sept. 14 through Oct. 17.