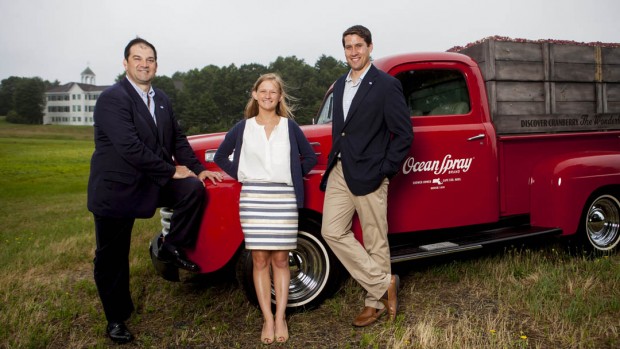 From Seattle, Wash., to New York City's Times Square, Bates students are participating in myriad off-campus experiences. The home front, of course, continues to percolate with scientific research, modern dance and extensive demolition…
Published on
Description

---

July 16, 2001
1:44 pm

Ian Bleakney '91, a science teacher and department chair at Merritt College High School, a small public high school, in Oakland, Calif., was recently awarded the 2001 Barlow Alumni Travel Grant from Bates College.

April 17, 2001
3:26 pm

World-renowned chef Martin Yan, whose cooking show "Yan Can Cook" has brought Chinese cuisine to millions will help prepare a community dinner Thursday, May 3, in the Chase Hall Commons and several other campus locations at Bates College.

April 12, 2001
3:15 pm

Environmentalist Judith Shapiro will discuss Mao's War Against Nature: The Lessons for Today Monday, April 30, in the Keck Classroom of Pettengill Hall, 4 Andrews Road.

March 29, 2001
11:49 am

Professor of comparative literature to discuss women and sovereignty in 19th-century China Monday, April 1 in Pettengill Hall at Bates College.

March 5, 2001
3:36 pm

James L. Watson, Fairbank Professor of Chinese Society and professor of anthropology at Harvard University, will discuss The New Cultural Imperialism: McDonald's in China Wednesday, March 14, in the Keck Classroom of Pettengill Hall, 4 Andrews Road.

February 21, 2001
2:03 pm

Margaret Maurer-Fazio, assistant professor of economics, and Francisca Lopez, associate professor of Spanish, have been awarded Phillips Faculty Fellowships, announced Donald W. Harward, president of Bates College.

July 11, 2000
3:48 pm

Kari M. Jorgensen, formerly of Northfield, Minn., received a Fulbright scholarship to conduct research in Turkey on the transition of women's roles in Islamic mysticism and Turkish politics between the late Ottoman and early Republican periods. Jorgensen also will be studying Ottoman and modern Turkish.

May 31, 2000
12:09 pm

Margot Fine, a Bates College sophomore from Scarsdale, N.Y., has been named a 2000 Phillips Student Fellow and will receive a grant of up to $10,000 to live with a Nepali family in a rural village in the Himalayan mountains while working with the village on community development for six weeks this summer.

May 30, 2000
11:42 am

Sze Wei Ang, a Bates College senior from Kuala Lumpur, Malaysia, has been named a 2000 Phillips Student Fellow and will receive a grant of up to $10,000 to study the ethnic, cultural and racial tensions encountered by the indigenous Orang Asli peoples of Malaysia.

March 8, 2000
2:23 pm

During a visit to Bates College, acclaimed Chinese author He Liyi will read from his autobiographical works at 4:10 p.m. Tuesday, March 14, in Hirasawa Lounge of Chase Hall and show a slide presentation of his native Yunnan province at 4:10 p.m. Thursday, March 16, in the Keck Classroom, G52, of Pettengill Hall. The public is invited to attend both of these events free of charge.