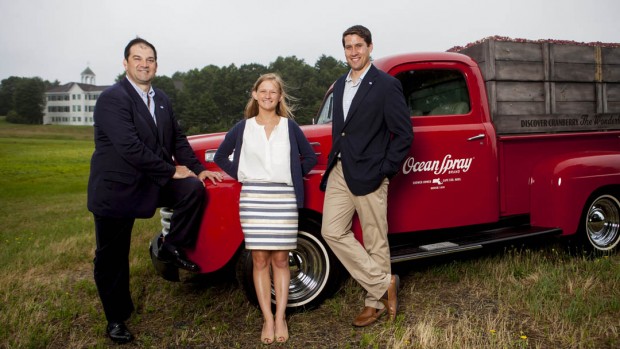 From Seattle, Wash., to New York City's Times Square, Bates students are participating in myriad off-campus experiences. The home front, of course, continues to percolate with scientific research, modern dance and extensive demolition…
Published on
Description

---

November 5, 2008
11:50 am

The Global Lens 2008 film series, a touring program of narrative feature films from Latin America, the Middle East, Africa, Europe and Asia, continues in Bates College's Olin Arts Center this week with a 7 p.m. screenings of the 2003 Lebanese drama "The Kite" on Wednesday, Nov. 12, in Room 104.

October 28, 2008
12:00 pm

Kong wanted to learn more about the Hakka culture, a subgroup of China's dominant Han people, and compare the influence of that culture in a city of the new China and in Mauritius, with the ultimate goal of better understanding her own identity as a Hakka

October 28, 2008
12:00 pm

Julio Chávez portrays Ruben, the bodyguard for a high-profile politician. Ruben is reduced to a mere shadow of a man: every action in his life is regulated by a series of mundane routines, and everywhere his boss goes he must follow, watching but never speaking.

October 10, 2008
12:00 pm

The Global Lens 2008 film series, a touring program of 10 narrative feature films from Latin America, the Middle East, Africa, Europe and Asia, opens at Bates College with the 2006 Croatian drama All for Free.

September 29, 2008
1:36 pm

With topics including the effects of ethnic Chinese migration on Tibet and the outlook for farming in Norway, Bates College students who have conducted projects abroad supported by the college's Otis and Phillips fellowships will discuss their findings in evening presentations throughout October.

August 18, 2008
1:21 pm

Just wanted to give you a little update about the Bates Olympian. Bates graduate Andrew Byrnes ('05) won a gold medal yesterday in the men's eight rowing event. Byrnes and his 7 teammates beat out Great Britain (Silver medal) and the U.S. (Bronze) to capture the gold medal for Team Canada.

August 16, 2008
2:11 pm

I am completely obsessed with sports. So obviously since getting back from camp I have been watching as much of the Olympics as I possibly can.

August 10, 2008
12:38 pm

In an essay published in Maine's Kennebec Journal and Morning Sentinel newspapers in Maine, Visiting Professor of Politics Eric Hooglund writes about his early summer trip to Iran, which coincided with U.S. Senate and House resolutions (since blocked) authorizing President Bush to set up a naval blockade of Iran.

August 5, 2008
12:45 pm

A book review in The New York Times praised the team of U.S. Army medical professionals, including Dr. Dave Lounsbury '72, a retired colonel, that pushed for publication of War Surgery in Afghanistan and Iraq: A Series of Cases, 2003–2007.

August 4, 2008
12:00 pm

Showcasing diverse styles and perspectives, Different Voices features modern, jazz and improvisational works by U.S., Indian and Asian artists in residence at the Bates Dance Festival. The evening features an excerpt from Not About Iraq by the award-winning choreographer/filmmaker Victoria Marks.