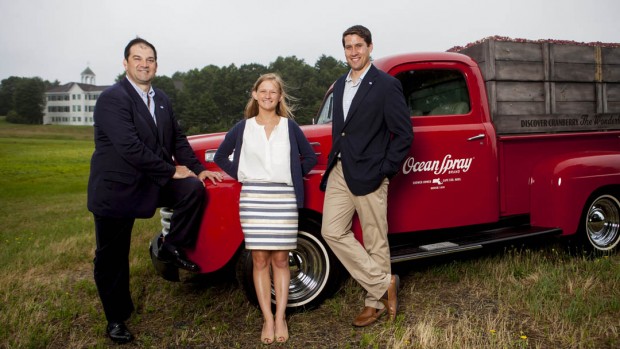 From Seattle, Wash., to New York City's Times Square, Bates students are participating in myriad off-campus experiences. The home front, of course, continues to percolate with scientific research, modern dance and extensive demolition…
Published on
Description

---

March 31, 1999
10:30 am

Jean Redpath, recognized as the foremost interpreter and performer of Scottish folk music with more than 30 recordings to her credit, will perform at 8 p.m. Friday, May 7, in the Olin Arts Center Concert Hall, 75 Russell St. Tickets are $15 for general admission and $10 for students and seniors. Tickets may be purchased at Olin Arts Center box office. Call 207 786-6135 for more information.

March 31, 1999
10:22 am

Bates College senior Marian Elizabeth Drake of Granville, Ohio, is one of 60 students nationwide recently selected to receive a Thomas J. Watson Fellowship.

March 29, 1999
10:05 am

Two Bates College faculty members, Dennis Browne, associate professor of Russian, and Loring Danforth, professor of anthropology, will discuss the crisis in the Balkans in a question and answer session, today at 4 p.m. in Skelton Lounge in Chase Hall, 56 Campus Avenue. The public is invited to attend free of charge.

March 22, 1999
3:24 pm

Remembering Luboml: Images of a Jewish Community, a photo exhibit of daily life in a Polish shtetl (village), will be displayed at Bates College on the first floor of the George and Helen Ladd Library from April 5 through June 19. In honor of the exhibit's opening, Holocaust survivor Judith Magyar Isaacson, author and former dean of students at Bates, will deliver a talk, "Return to Auschwitz: How to Forgive?" at 4:30 p.m. Wednesday, April 7, in Skelton Lounge of Chase Hall. The public is invited to attend both the exhibit and lecture free of charge.

March 4, 1999
3:12 pm

Poet Paul Muldoon will read from his works at Bates College March 18 at 8 p.m. in Chase Hall Lounge. The reading is sponsored by the Bates College Department of English. The public is invited to attend without charge.

February 25, 1999
10:13 am

"The Red Faust," a new two-act Hungarian play based on the life of the fiercely anti-communist Jozsef Cardinal Mindszenty, will premiere in English at at 8 p.m. March 5, March 6, March 12 and March 13 and at 2 p.m. March 7 and March 14 in Schaeffer Theatre. Tickets are $6 for general admission and $3 for senior citizens and non-Bates students. For reservations or additional information, call the Schaeffer Theatre box office at 207-786 6161.

December 1, 1997
11:27 am

The president of the Moscow Public Science Foundation will discuss "Management, Military Reform and Law (Local Government)" at 7:30 p.m. on Dec. 4, in the Muskie Archives.

October 3, 1997
8:31 am

Ladislav Venys, at the center of numerous nation-building efforts in the Czech Republic, will discuss the evolving role of NATO in Europe at 7:30 p.m. October 20, in the Edmund S. Muskie Archives, 70 Campus Ave. The public is invited to attend and admission is free.

October 3, 1997
8:25 am

Two leading human rights activists from Belgrade will discuss the current political situation in Yugoslavia at 7:30 p.m. Oct. 9, in the Edmund S. Muskie Archives, 70 Campus Ave. As part of their week-long visit to Bates, Obrad Savic and Natasha Lazovic will also show a film, Predictions of Fire, at 7 p.m. Oct. 8, in Room 105 of the Olin Arts Center, 75 Russell St. The public is invited to attend both events free of charge.

September 2, 1997
12:02 pm

A one-woman play based on the writings of Etty Hillesum, a young woman who lived in Holland during the Nazi occupation, will premiere at Bates College in Gannett Theater at 8 p.m. Thursday, Sept. 11; Friday, Sept. 12; Saturday, Sept. 13; and 2 p.m. Sunday, Sept.14.