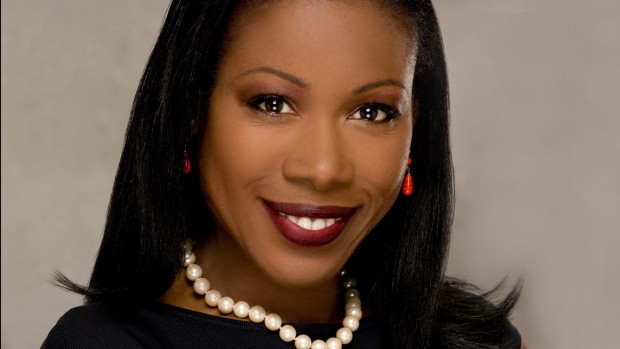 Bates will confer honorary degrees on leaders from the arts, business, journalism and technology during Commencement ceremonies May 25.
Published on
Description

---

May 29, 2000
2:15 pm

As members of the world's family, affluent nations should forgive the debt of Third World nations, Nobel Laureate Desmond Tutu told Bates College graduates, family and friends during commencement exercises Monday, May 29.

May 17, 2000
3:34 pm

Desmond Tutu, archbishop emeritus of the Diocese of Cape Town and winner of the Nobel Peace Prize for his advocacy of racial justice in South Africa, will receive an honorary doctor of humane letters degree and speak at the 134th commencement at Bates College. Donald W. Harward, president of Bates College, will confer bachelor's degrees on approximately 475 seniors at 10 a.m. Monday, May 29, in an outdoor ceremony in front of Coram Library. In case of rain, the graduation exercises will be held in the nearby Margaret Hopkins Merrill Gymnasium.

May 11, 2000
3:28 pm

María del Rosario Mina Rojas, a social worker from Cali, Colombia, will discuss "Colombia, According to the 'Color' of Your Viewpoint" at 1 p.m. Tuesday, May 16, in Room G10 of Pettengill Hall, Bates College. The public is invited to attend free of charge.

May 5, 2000
3:22 pm

Jason Surdukowski, a Bates College sophomore from Concord, N.H., has been named a 2000 Humanity In Action (HIA) Fellow for five weeks of intensive study in the United States and The Netherlands on historic and contemporary resistance to human rights violations.

April 13, 2000
12:40 pm

Bates College seniors Kristen Frederick of Columbia, S.C., and Weston Noyes of Salt Lake City, Utah, are two of 60 students nationwide recently selected to receive Thomas J. Watson Fellowships.

March 8, 2000
2:23 pm

During a visit to Bates College, acclaimed Chinese author He Liyi will read from his autobiographical works at 4:10 p.m. Tuesday, March 14, in Hirasawa Lounge of Chase Hall and show a slide presentation of his native Yunnan province at 4:10 p.m. Thursday, March 16, in the Keck Classroom, G52, of Pettengill Hall. The public is invited to attend both of these events free of charge.

March 8, 2000
2:21 pm

Chilean activist, poet and musician Leonel Lienlaf will discuss "Poesia Mapuche de la Oralidad a la Escritura/Mapuche Poetry from Spoken to Written" at 7 p.m. Monday, March 20, in the Benjamin Mays Center on the Bates College Campus.

February 15, 2000
2:14 pm

Documentary film maker Carma Hinton, a leading chronicler of China, will present a workshop at Bates College about Western views of China's one-child policy and the status of Chinese women at 4:10 p.m. Thursday, March 2, in the Keck Classroom G52 of Pettengill Hall. The public is invited to attend free of charge.

February 8, 2000
2:09 pm

Educational leaders from Bates College, Manchester College in North Manchester, Ind., and the University of Texas at Arlington will discuss the changing role of higher education in a round-table format at 7:30 p.m. Monday, Feb. 14, in the Edmund S. Muskie Archives, 70 Campus Ave. The public is invited to attend the Bates College Millennial Series lecture free of charge.

January 26, 2000
4:00 pm

Robert Hill, the noted African diaspora scholar whose multidisciplinary work intersects with political science, history, sociology and psychology, will discuss "Afrogenesis, or The Genealogy of 'Africa for Africans'" at 8 p.m. Monday, Jan. 31, in the Edmund S. Muskie Archives and "Afrognosis, or Caliban's Books of Healing in the African World" at 8 p.m. Monday, Feb. 8, in Chase Hall Lounge.