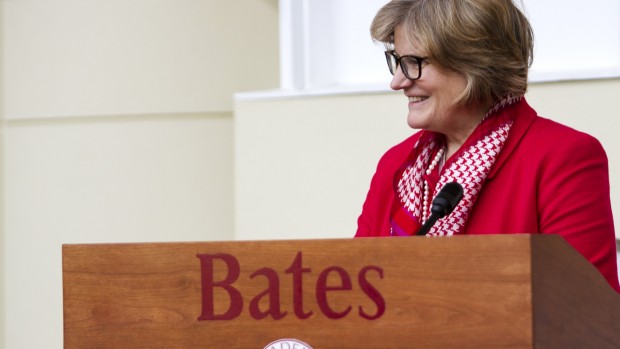 "We have ambitious goals for Bates, and I am inspired by this outpouring of support from the college community," said President Clayton Spencer.
Published on
Description

---

September 12, 2013
3:11 pm

Taken at 8:10 p.m. on Sept. 11, this image shows a cloud-to-cloud lightning strike from an approaching thunderstorm.

September 12, 2013
1:49 pm

Davíd Carrasco, a Mexican American historian of religions, offers the inaugural lecture in Bates' Latin American studies program on Sept. 16

August 19, 2013
12:00 pm

Schriger received grant funding through the Mellon Foundation to help her integrate her summer research into her academic work as a senior.

August 13, 2013
12:00 pm

Zuhayr Reaz '16 is doing fieldwork in support of WaterAid in in his home country of Bangladesh, where nearly one…

July 8, 2013
4:00 pm

This past Short Term, I took the course "Turkey: From Empire to State." For part of the course, we ventured forth to Turkey.

June 21, 2013
10:26 am

Before being painted, Hathorn Hall's columns get the bare naked treatment.

May 21, 2013
3:04 pm

Known as a top producer of students receiving Fulbright U.S. Student Grants, Bates will graduate 10 such students — a record number for the college.

April 2, 2013
4:39 pm

Three senior thesis projects presented during the Mount David Summit illustrated intriguing examples of the state role in Chinese culture.

March 6, 2013
1:10 pm

Reflecting the influence of African fashion abroad as well as the diversity of the continent's apparel, the second annual Inside Africa Fashion Show takes place March 15.

February 28, 2013
11:31 am

A filmmaker dedicated to producing documentaries about the 1994 genocide in Rwanda, Gilbert Ndahayo shows his new film at Bates on March 4.