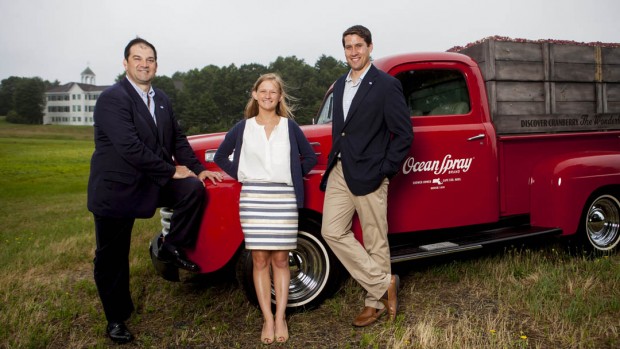 From Seattle, Wash., to New York City's Times Square, Bates students are participating in myriad off-campus experiences. The home front, of course, continues to percolate with scientific research, modern dance and extensive demolition…
Published on
Description

---

January 6, 1999
2:33 pm

A $1-million gift from Henry "Jack" Keigwin '59, and his wife, Beverly, of Warwick, R.I., has funded a major environmental restoration project and new granite amphitheater on the Bates College campus.

December 2, 1998
12:17 pm

William Hinton, author of the acclaimed book "Fanshen: A Documentary of Revolution in a Chinese Village," will discuss "Suspended Revolution: Long Bow Village Fifty Years" on Tuesday, Dec. 8, at 4:10 p.m. in Skelton Lounge of Chase Hall. The public is invited to attend free of charge.

November 19, 1998
1:02 pm

Arturo Lindsay, an artist-scholar who conducts ethnographic research on African spiritual and aesthetic retention in contemporary Latin American cultures, will discuss Preserving the Old While Creating New Traditions at Bates Thursday, Dec. 3, at 7 p.m. in Chase Hall Lounge. The public is invited to attend free of charge.

October 27, 1998
2:32 pm

In a program of Beethoven's Fifth Symphony, Schubert's Third Symphony and a selection from Aaron Copland's "Eight Songs of Emily Dickinson," the Bates College Orchestra, under the direction of William Matthews, will perform Saturday, Nov. 7, at 8 p.m. in the Olin Arts Center Concert Hall. The public is invited to attend free of charge.

October 25, 1998
2:30 pm

The Bates College Noonday Concert series continues its fall season with a selection of programs throughout the month of November. The free concerts, open to the public, will be held Tuesdays from 12:30 to 1 p.m. at the college's Olin Arts Concert Hall, located on Russell Street in Lewiston.

October 23, 1998
2:16 pm

Theater at Bates will stage seven performances of Constance Congdon's comedy "Tales of the Lost Formicans" at Bates College Friday, Nov. 6, at 8 p.m.; Saturday, Nov. 7, at 8 p.m.; Sunday, Nov. 8, at 2 p.m.; Thursday, Nov. 12, at 8 p.m.; Friday, Nov. 13, at 8 p.m.; Saturday, Nov. 14, at 8 p.m.; and Sunday, Nov. 15, at 2 p.m.

October 20, 1998
1:51 pm

"Ed Colker: Five Decades in Print" will open at the Bates College Museum of Art Friday, Nov. 6, at 7 p.m. with a lecture by and reception for the artist. The exhibition, on view through Friday, Dec. 18, highlights Colker's career-long collaboration with poets with nearly 50 lithographs and etchings.

October 19, 1998
12:50 pm

Peter H. Smith, director of Latin American studies at the University of California, San Diego, will discuss "Prospects for U.S.-Latin American Relations: Trouble Ahead?" at Bates College Thursday, Oct. 29, at 7:30 p.m. in the Edmund S. Muskie Archives. The public is invited to attend the Muskie Series lecture, and admission is free.

September 18, 1998
1:48 pm

The Bates College Modern Dance Company in Concert will showcase the performance and choreography talents of student, faculty and alumni artists during Parents and Families Weekend at Bates Friday, Oct. 9, and Saturday, Oct. 10, at 7:45 p.m. in the Schaeffer Theater. The public is invited to attend free of charge with no reservations accepted.

September 10, 1998
3:57 pm

"Thinking, Seeing and Painting," a panel discussion on landscape oil sketching with Maine artists Ann Lofquist, Joel Babb and James Linehan, will be held at Bates College at 7:30 p.m. Thursday, Sept. 24, in Room 104 of the Olin Arts Center. The public is invited to attend free of charge.