Bates in the News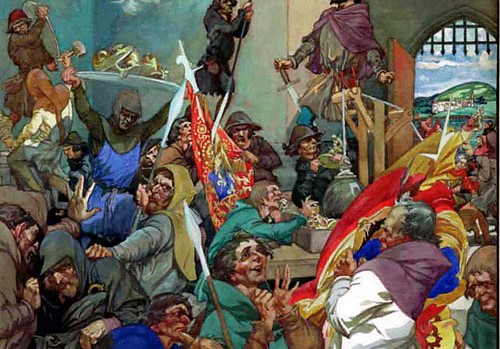 "They were not shy to pick up staffs, sticks, and staves and wield them against perceived oppressors."
Below is a sampling of news stories about Bates and Bates alumni.
We welcome your news tips about Bates and Bates people in the news.
Send items to communications@bates.edu
Thursday
May 24, 2012 8:29 am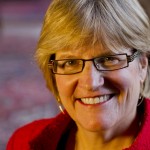 As Harvard concludes its academic year and Clayton Spencer prepares to take up her new position as the eighth president…
Monday
May 7, 2012 2:03 pm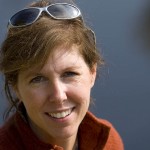 "Desperate Alewives," a Maine Public Broadcasting Network documentary featuring Bates environmental economist Lynne Lewis among others, has been nominated for a New England Emmy.
Wednesday
May 2, 2012 2:47 pm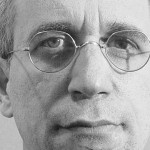 The major German newspaper Berlin Zeitung reviewed a gallery exhibition in Berlin by Robert Feintuch, a member of the Bates art faculty.
Monday
March 12, 2012 1:31 pm
Reporter David Rosenbaum of CFO.com highlights the prize-winning open-source financial application created by Pranav Ghai '93 and Alex Rapp '93….
Monday
March 12, 2012 11:08 am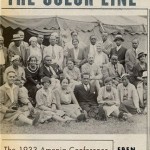 The Portland Press Herald's Ray Routhier offers a Q&A interview with Eben Miller '96, whose book Born Along the Color…
Friday
March 9, 2012 4:42 pm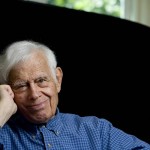 Public radio's popular interview program The Story visits pianist and Bates artist-in-residence Frank Glazer.
Thursday
January 19, 2012 11:54 am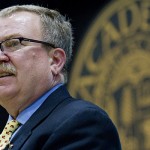 Bates board chair Mike Bonney '80, CEO of Cubist Pharmaceuticals Inc., is one of the six best corporate leaders in the U.S., according to a leading financial news publication.
Wednesday
January 18, 2012 12:52 pm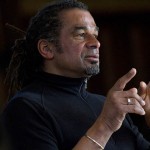 The Sun Journal offers extensive coverage of the 2012 Martin Luther King Jr. Day events at the college, including talks…
Wednesday
January 18, 2012 12:14 pm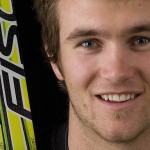 Sun Journal columnist Kalle Oakes spotlights the bronze-medal performance by former Bates All-American skier Sylvan Ellefson '09 at the U.S….