Bates in the News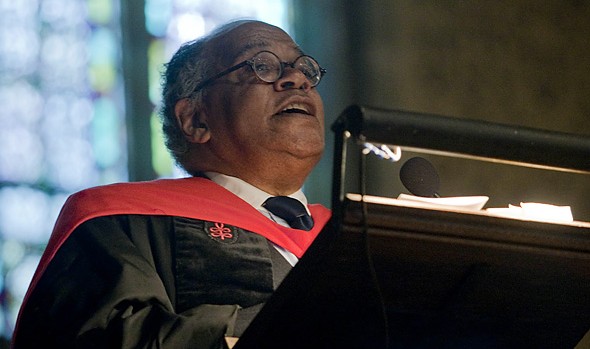 Harvard Crimson staff writer Justin Worland reports on the Bates Chapel's naming in memory of Peter Gomes '65, the late…
Below is a sampling of news stories about Bates and Bates alumni.
We welcome your news tips about Bates and Bates people in the news.
Send items to communications@bates.edu
Tuesday
October 18, 2011 3:21 pm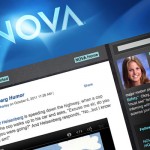 Sarah Charley '11 explains the Heisenberg uncertainty principle and how an electron can sometimes be like a "sheet crumpled into a ball" and other times like a "quilt spread across a bed"
Tuesday
October 18, 2011 1:35 pm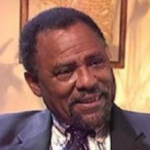 The Root, in collaboration with The HistoryMakers, offers reflections from educational leader King V. Cheek Jr. '59. With his brother…
Tuesday
October 18, 2011 1:11 pm
South End Patch reporter Christopher Treacy interviews encaustic artist Amy Keller '87 of Kingston, Mass., about her work and about…
Tuesday
October 11, 2011 2:54 pm
While physicists have been able for decades to measure the spin state of a single atom in a vacuum, previous techniques for measuring the spin of a single electron or nucleus in a solid state disturb surrounding spins. Now researchers including Lilian Childress, assistant professor of physics at Bates, have developed a way to measure spin that avoids this problem.
Thursday
September 15, 2011 11:03 am
The Independent profiles John Buckman '91, calling him "a man without borders, who splits his time between London and Silicon…
Thursday
September 15, 2011 8:52 am
A Chronicle of Philanthropy essay by David Campbell '83 looks at the lessons of 9/11 fundraising, specifically how established and…
Thursday
September 8, 2011 5:23 pm
Sun Journal reporter Bonnie Washuk talks to the five students from Lewiston and Auburn high schools who are members of…
Thursday
August 25, 2011 11:02 am
A news story about 93 potentially hazardous dams in Maine, prepared by the Maine Center for Public Interest Reporting, is getting attention all around the state and in Washington, D.C. And Bates students played a crucial role in its development.
Wednesday
August 3, 2011 2:01 pm
Bates College is again among a group of 20 U.S. colleges and universities contributing the most new graduates to Teach…