Bates in the News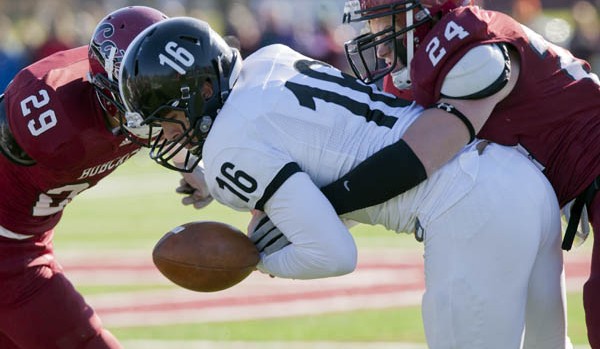 Sun Journal columnist Kalle Oakes writes about the rising fortunes of Bates football in 2011.
Below is a sampling of news stories about Bates and Bates alumni.
We welcome your news tips about Bates and Bates people in the news.
Send items to communications@bates.edu
Tuesday
November 8, 2011 8:37 pm
The Worcester Business Journal offers a Q-and-A interview with Lisa Farrell Wilk '82, president and CEO of Capaccio Environmental Engineering…
Tuesday
November 8, 2011 8:14 pm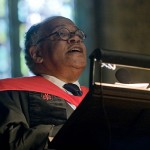 Harvard Crimson staff writer Justin Worland reports on the Bates Chapel's naming in memory of Peter Gomes '65, the late…
Tuesday
October 18, 2011 3:21 pm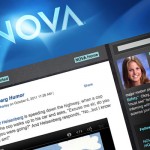 Sarah Charley '11 explains the Heisenberg uncertainty principle and how an electron can sometimes be like a "sheet crumpled into a ball" and other times like a "quilt spread across a bed"
Tuesday
October 18, 2011 1:35 pm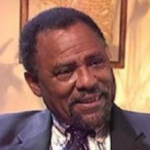 The Root, in collaboration with The HistoryMakers, offers reflections from educational leader King V. Cheek Jr. '59. With his brother…
Tuesday
October 18, 2011 1:11 pm
South End Patch reporter Christopher Treacy interviews encaustic artist Amy Keller '87 of Kingston, Mass., about her work and about…
Tuesday
October 11, 2011 2:54 pm
While physicists have been able for decades to measure the spin state of a single atom in a vacuum, previous techniques for measuring the spin of a single electron or nucleus in a solid state disturb surrounding spins. Now researchers including Lilian Childress, assistant professor of physics at Bates, have developed a way to measure spin that avoids this problem.
Thursday
September 15, 2011 11:03 am
The Independent profiles John Buckman '91, calling him "a man without borders, who splits his time between London and Silicon…
Thursday
September 15, 2011 8:52 am
A Chronicle of Philanthropy essay by David Campbell '83 looks at the lessons of 9/11 fundraising, specifically how established and…
Thursday
September 8, 2011 5:23 pm
Sun Journal reporter Bonnie Washuk talks to the five students from Lewiston and Auburn high schools who are members of…