Bates in the News
Ray is asked, "If you were a student, what project through the Harward Center makes you think, 'I'd be all over that'"?
Below is a sampling of news stories about Bates and Bates alumni.
We welcome your news tips about Bates and Bates people in the news.
Send items to communications@bates.edu
Wednesday
May 22, 2013 3:32 pm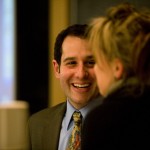 Under the headline "Negative Emotions are Key to Well-Being," Scientific American writer Tori Rodriguez cites research by Jonathan Adler '00…
Wednesday
May 22, 2013 2:33 pm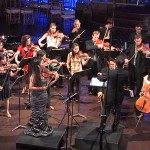 With Metropolis Ensemble, Andrew Cyr is meeting his goals of attracting nontraditional classical audiences and giving young classical music composers a chance.
Wednesday
May 22, 2013 2:15 pm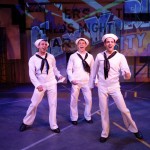 Ambrosino has a lead role in the production of On the Town at Boston's Lyric Stage, May 10 to June 8.
Friday
May 3, 2013 3:44 pm
In the April issue of Maine Magazine, President Clayton Spencer talks about her love affair with Maine and her philosophy of "shared enterprise."
Wednesday
April 17, 2013 2:43 pm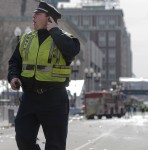 Jon Marcus '82 describes solidarity and resolve in the aftermath of the April 15 bombings.
Wednesday
April 10, 2013 12:14 pm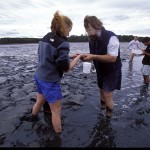 Bates marine biologist Will Ambrose says that coastal worm diggers don't do significant harm to clams.
Tuesday
April 9, 2013 5:21 pm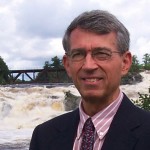 Douglas Hodgkin offers insight into how voters treat lawmakers who vote against their gun views.
Tuesday
April 9, 2013 4:31 pm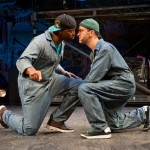 Rapper, writer, actor and director Postell Pringle '98 is winning rave reviews for his star turn this spring in the title role of "Othello: The Remix" at Chicago Shakespeare Theater.
Tuesday
April 9, 2013 2:08 pm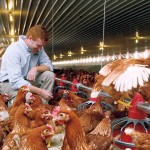 Pete and Gerry's is a "regional powerhouse, distributing 'certified humane' organic eggs up and down the East Coast."