Bates in the News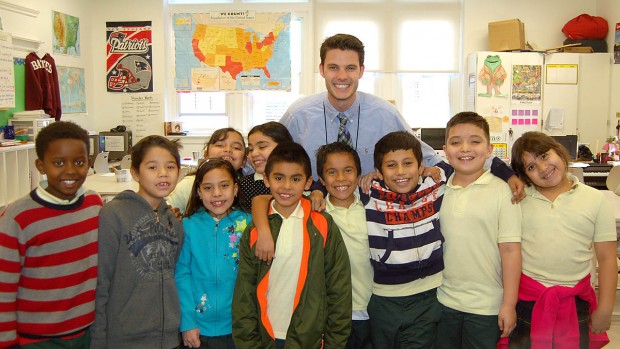 Drew Gallagher '11 believes all his students "have the ability to rise."
Below is a sampling of news stories about Bates and Bates alumni.
We welcome your news tips about Bates and Bates people in the news.
Send items to communications@bates.edu
Wednesday
February 20, 2013 11:52 am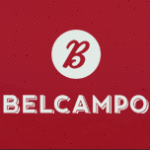 Belcampo is not just an interesting company but a potentially important one.
Wednesday
February 20, 2013 11:16 am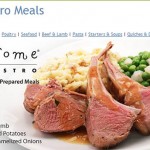 Let Dave Thompson '81 put dinner on your table.
Tuesday
February 19, 2013 3:38 pm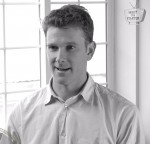 It's a kick to Skype with Grandma or a job candidate, but would you want to have an interactive video session with your favorite retailer?
Tuesday
February 19, 2013 1:02 pm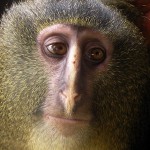 An African monkey known as a lesula was recently confirmed as a new species by Kate Detwiler '95 and her fellow primate researchers.
Friday
January 25, 2013 1:30 pm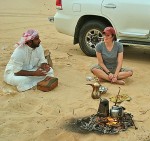 The Saudi Gazette publishes "Bridging the Gap," a student-written account of the 2012 Short Term to Saudi Arabia.
Friday
January 18, 2013 1:45 pm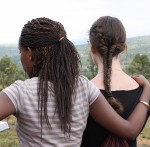 Teaching genocide is about finding ways to "create connections and dialogues" says Alex Dauge-Roth.
Friday
January 18, 2013 10:16 am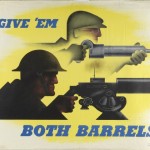 The blog, featuring objects from the Cooper-Hewitt National Design Museum collection, is the brainchild of Caroline Baumann.
Thursday
January 17, 2013 1:07 pm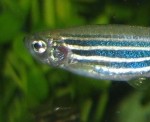 Examining zebrafish can tell us something about us, says Assistant Professor of Biology Larissa Williams.
Thursday
January 17, 2013 12:00 pm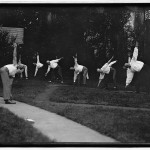 When it comes to weight loss, Langdon is more concerned with the "why?" and "how?"