Archives for "Pieces of Bates"
Check back here for bits and brights from members of the Bates Communications Office as they roam the campus and community.
---
Monday
May 6, 2013 3:23 pm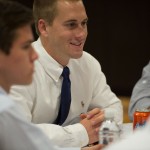 At the May 4 event, a panel of alumni shared how students can leverage their athletics experience for career success.
Monday
March 4, 2013 12:35 pm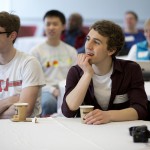 Four alumni panelists discuss the connections between the classroom and their careers.
Wednesday
January 23, 2013 11:41 am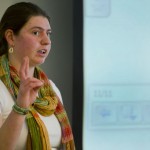 Kate Paladin '15 discovers what happens when a community becomes an epicenter of poverty and pollution.
Friday
January 11, 2013 3:00 pm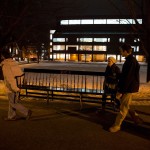 Student and alums team up to move the Bates Outing Club headquarters from Alumni Gym to Chase Hall.
Thursday
December 6, 2012 4:24 pm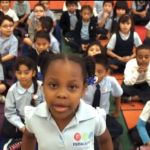 These first-graders at Equitas Academy in Los Angeles have made Bates their own.
Thursday
December 6, 2012 9:35 am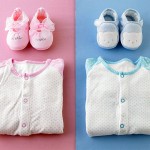 Customs like pink for girls and blue for boys are not necessarily benign choices, says Bates sociologist Emily Kane.
Thursday
December 6, 2012 9:01 am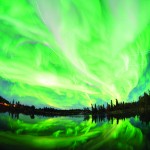 With a couple of weeks still left for the Museum of Art exhibition "Starstruck," Maine Sunday Telegram art critic Daniel Kany urged readers not to miss it.