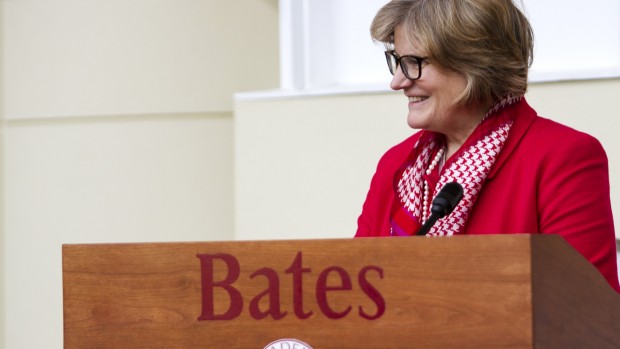 "We have ambitious goals for Bates, and I am inspired by this outpouring of support from the college community," said President Clayton Spencer.
Published on
Description

---

July 29, 2014
10:00 am

Brenna Callahan '15 inspires a love of reading in young students with Project Story Boost.

May 14, 2014
10:53 am

Beautiful spring weather and delicious food draw students downtown on May 7.

July 8, 2013
4:00 pm

This past Short Term, I took the course "Turkey: From Empire to State." For part of the course, we ventured forth to Turkey.

July 8, 2013
10:15 am

Bates' 2013 Clean Sweep sale raised nearly $17,000 for local nonprofits.

May 11, 2012
4:15 pm

On the inaugural "College Night in Town" it was possible to sample and celebrate, in just a few hours, the diversity of what downtown Lewiston and Auburn have to offer.

May 1, 2012
12:04 pm

Short Term is so eagerly anticipated at Bates that it just might be fair to say that you are no Bobcat unless you spend the Maine winter yearning for it.

April 11, 2012
3:29 pm

It helps to "have a bias towards saying 'yes,'" say Bates alumni who work in creative fields and who returned to campus for a workshop sponsored by the Bates Career Development Center.

March 20, 2012
4:41 pm

It isn't Mikey Pasek's style to grumble while waiting around for improvement. He makes change happen.

March 12, 2012
4:08 pm

The annual International Dinner, which was held this year on March 3, is a feast for all the senses.

February 22, 2012
1:08 pm

Bates senior Elizabeth Castellano directs Ibsen's 19th-century play "A Doll's House" for the winter mainstage theater production.