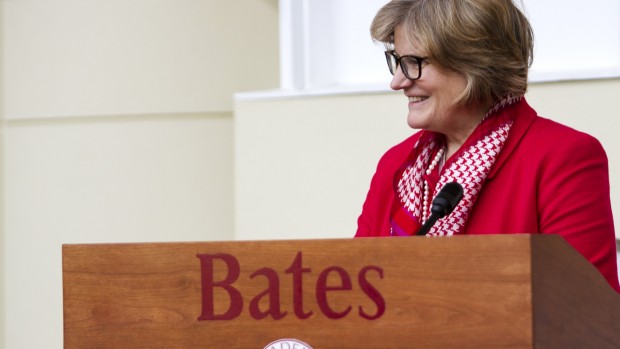 "We have ambitious goals for Bates, and I am inspired by this outpouring of support from the college community," said President Clayton Spencer.
Published on
Description

---

March 10, 2013
5:27 pm

If you've lived in Smith, you're ready for Tajikistan

September 15, 2011
1:11 pm

Andrew Cyr '96 is doing what few others have: making contemporary classical music hip and accessible.

April 1, 2009
10:53 am

When Tom Brennan '83, senior natural resource manager for Poland Spring bottled water, approaches a Maine community about using their…

October 10, 2008
10:55 am

An expert in bankruptcy and corporate governance, Yale law professor Alan Schwartz '61 knows his work relates to the recently…

April 9, 2008
10:39 am

When Gabe '02 and Amanda Waterhouse Clark '02 bought Cold Spring Ranch in 2005, they were well aware of the task that lay ahead.