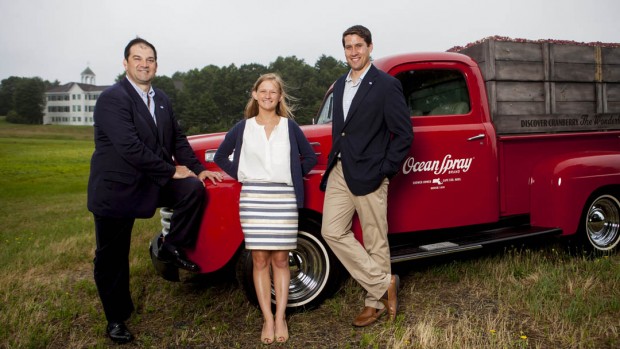 From Seattle, Wash., to New York City's Times Square, Bates students are participating in myriad off-campus experiences. The home front, of course, continues to percolate with scientific research, modern dance and extensive demolition…
Published on
Description

---

June 19, 2012
3:00 pm

'With Some Trepidation' Heard a lot about "joining the conversation"? Harry Rowe, Class of 1912, was ahead of that game…

June 19, 2012
12:00 am

Clayton Spencer poses in Perry Atrium of Pettengill Hall.

June 15, 2012
2:08 pm

Lillian Nayder rediscovered the music of Fanny Dickens in the archives of Britain's Royal Academy of Music.

June 15, 2012
12:09 pm

The flashes of color in these images of China from 1981, taken by Steve Stone '83 during a Bates sociology Short Term trip, signal big changes to come.

June 15, 2012
12:00 am

Clayton Spencer's rise as a U.S. higher education leader culminates in her debut as president-elect of Bates — and her avowed commitment to leading Bates toward a stronger marriage of excellence and opportunity.

June 15, 2012
12:00 am

Is Lewiston going foody?"

June 15, 2012
12:00 am

Photographs from the 2012 Barlow Off-Campus Exhibit and facts about study abroad trends at Bates.

June 15, 2012
12:00 am

Thank You, Elaine Thank you, Elaine Tuttle Hansen, for a most informative final interview ("Alive to Change, Fall 2011) and…

June 15, 2012
12:00 am

Fun, cleverness and wit from the Amusements section of Bates Magazine.

June 15, 2012
12:00 am

The dance exploits of Shachi Phene '12 and Shlesma Chhetri '12, notably the colorful and exuberant genre seen in Bollywood films, have made them campus stars.