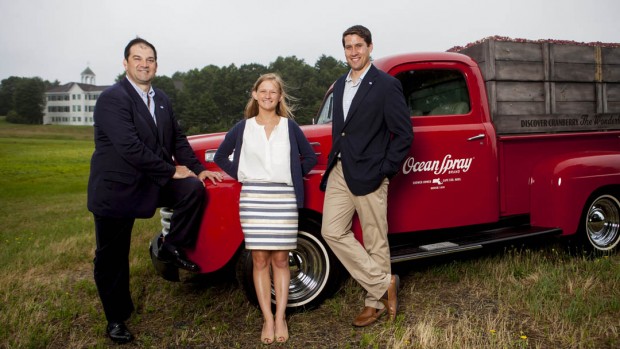 From Seattle, Wash., to New York City's Times Square, Bates students are participating in myriad off-campus experiences. The home front, of course, continues to percolate with scientific research, modern dance and extensive demolition…
Published on
Description

---

January 1, 2010
11:54 am

Click on thumbnails, above, to view the slide show. Featured image of the month Acclaimed singer-songwriter Josh Ritter, influenced by…

December 21, 2009
4:05 pm

Photographer Phyllis Graber Jensen traveled to New Orleans in September to photograph alums involved in various New Orleans rebuilding efforts,…

December 21, 2009
1:01 pm

A collaboration between Dining Services and Multicultural Affairs, Bitsoie's program was designed to increase representation of Native American culture on campus. (Bates, Bowdoin, Colby, and Maine's Indian tribes are working together to draw more Native American students into college.)

December 21, 2009
12:57 pm

In October, the summertime Bates Dance Festival presented its first-ever academic-year project: the multimedia performance Beautiful Me by South African…

December 21, 2009
11:41 am

Army Lt. Col. Mark Leahey '86 poses with a young boy who had been following Leahey and other Army soldiers one morning during a foot patrol in a Kurdish neighborhood of Kirkuk City. "The boy's name is Mahmood," Leahey writes in an e-mail to Bates Magazine.

December 21, 2009
11:40 am

Bates faculty, staff, students, and friends tour nearby Riverside Cemetery during Halloween week, learning College history by visiting graves of early Bates notables, including founder Oren Cheney, famed professor Jonathan Stanton, and leading Lewiston citizen Alonzo Garcelon.

December 21, 2009
11:34 am

As the number of students with H1N1 flu topped 250 in October, Bates implemented its H1N1 protocols.

December 21, 2009
11:26 am

President Hansen congratulates 2009 NCAA Division III doubles champions Ben Stein '09 and Amrit Rupasinghe '10.

December 2, 2009
11:51 am

Click on thumbnails, above, to view the slide show. Featured image of the month Professor of Geology Mike Retelle holds…

August 4, 2009
3:38 pm

After sharing a meal at the end of a two-week homestay with a Zulu family in rural Ohwebede, my host siblings encouraged me to take out my camera for one last photo shoot.