By Doug Hubley. Published on March 26, 2012
---
SenEx12-Sheridan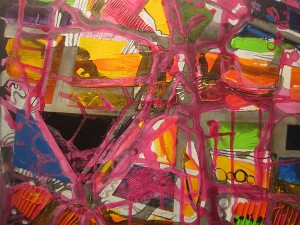 Untitled (2012) by Caroline Sheridan '12, oil paint, acrylic paint and India ink on canvas.
---
Comments are closed.
News & Updates
While men may have dominated public life in ancient Greece and Rome,...
Happy May from Bates College! This is a list of public events at the college for the period May 1–25, 2014.
Contact Us