By Doug Hubley. Published on March 26, 2012
---
Art by Claire Banks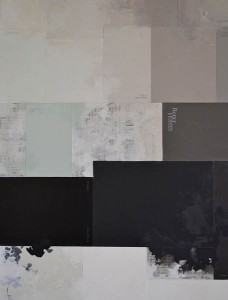 "How Deeply This" (detail), 2012, paint chips, newspaper, Dura-Lar, wallpaper samples and oil on panel by Claire Banks '12.
---
Comments are closed.
---
News & Updates
See what they experienced as Bates photographers Sarah Crosby and Phyllis Graber Jensen followed the Class of 2018 from its arrival on Aug. 25...
Rand's scholarship "explores the limits and possibilities of subversion," said Dean of the Faculty Matt Auer.
Contact Us