By Doug Hubley. Published on March 26, 2012
---
Art by Claire Banks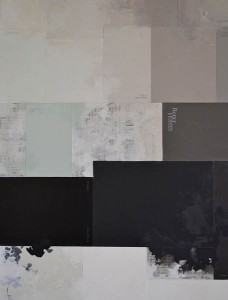 "How Deeply This" (detail), 2012, paint chips, newspaper, Dura-Lar, wallpaper samples and oil on panel by Claire Banks '12.
---
Comments are closed.
---
News & Updates
Likening the Bates experience to a voyage of discovery, Dean of the Faculty Matt Auer's 2014 Convocation address was the centerpiece of the midday...
What do Bates dance majors gain by training at the Bates Dance Festival?
Contact Us