By Doug Hubley. Published on March 26, 2012
---
Art by Claire Banks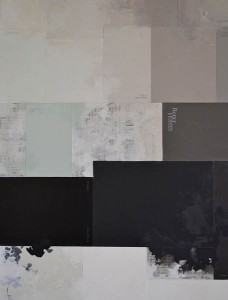 "How Deeply This" (detail), 2012, paint chips, newspaper, Dura-Lar, wallpaper samples and oil on panel by Claire Banks '12.
---
Comments are closed.
News & Updates
A Davis Project for Peace award has gone to seniors Simone Schriger and Devin Tatro to support an initiative in Rwanda to support children...
"The exhibition is part of how we help returning students reconnect to the Bates community," says David Das.
Contact Us