By Doug Hubley. Published on March 26, 2012
---
Art by Claire Banks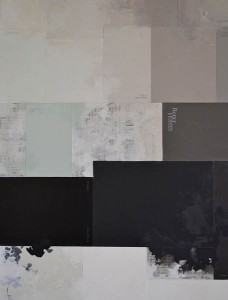 "How Deeply This" (detail), 2012, paint chips, newspaper, Dura-Lar, wallpaper samples and oil on panel by Claire Banks '12.
---
Comments are closed.
News & Updates
The major changes, including a homepage redesign, are all about making a website that's easier to use and thus more valuable.
"The goal at Bates is to deliver the best possible liberal arts experience for our students," President Spencer says, "and athletics is integral to...
Contact Us