By Doug Hubley. Published on March 26, 2012
---
Art by Claire Banks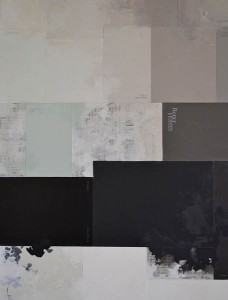 "How Deeply This" (detail), 2012, paint chips, newspaper, Dura-Lar, wallpaper samples and oil on panel by Claire Banks '12.
---
---
Comments are closed.
News & Updates
Images that feature the vitality of life on the Bates campus
Bates College dance major Colleen Fitzgerald performs "Intricate Glances Will Meet Here" Dec. 6-7.
Bates holds its annual Service of Lessons and Carols on Dec. 8.
Contact Us