By Doug Hubley. Published on March 26, 2012
---
Art by Ellie McDonald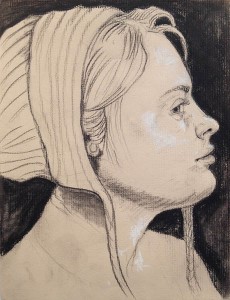 "After Hans Baldung, sister" (detail), charcoal and pencil on paper by Ellie McDonald, 2012.
---
Comments are closed.
---
News & Updates
New at Bates, criminologist Michael Rocque brings a distinctive perspective to the sociology faculty.
The return-to-college season is the same and different every year. That means you'll love the ritual but won't know exactly what to expect. See...
Contact Us