By Doug Hubley. Published on March 26, 2012
---
Art by Ellie McDonald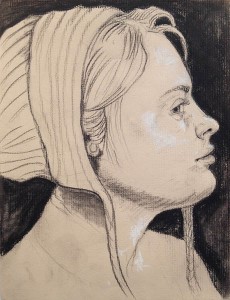 "After Hans Baldung, sister" (detail), charcoal and pencil on paper by Ellie McDonald, 2012.
---
Comments are closed.
News & Updates
Perspectives look at the past, present and future of Rwanda.
French Professor Alexandre Dauge-Roth traveled to Italy to take part in events commemorating the 20th anniversary of the genocide in Rwanda.
Contact Us