By Doug Hubley. Published on March 26, 2012
---
Art by Kelsey Dion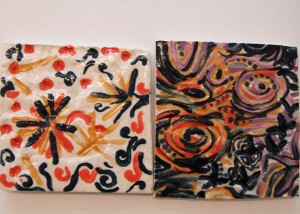 "Today you are you" (detail) by Kelsey Dion '12, white earthenware glazed and unglazed ceramic tiles.
---
---
Comments are closed.
News & Updates
Images that feature the vitality of life on the Bates campus
Finals week Instagram photos from students suggest that they approach finals the way Bates students always have: with snacks, naps and embracing the fact...
The deadline to apply to Bates and other highly selective liberal arts...
Contact Us