By Doug Hubley. Published on March 26, 2012
---
Untitled by Liana Blum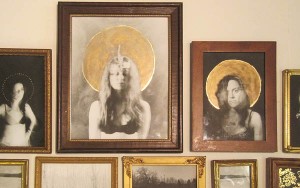 Untitled (2011-12) by Liana Blum '12. Gelatin silver prints in found frames.
---
Comments are closed.
News & Updates
New at Bates as an assistant professor of mathematics, Katharine Ott is eager to contribute to Bates' strong track record in bringing more women...
Bates joins just a handful of U.S. colleges in eliminating physical mailboxes in favor of the one-stop, package-center approach.
Contact Us