Stories about "alumni gym"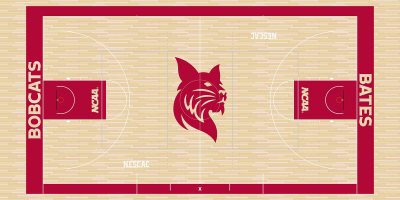 Wednesday, April 11, 2018 4:19 pm
The Alumni Gym bleachers might date back to the '50s, but nostalgia didn't stop anyone from removing them as the first step to introducing new-and-improved bleachers and flooring.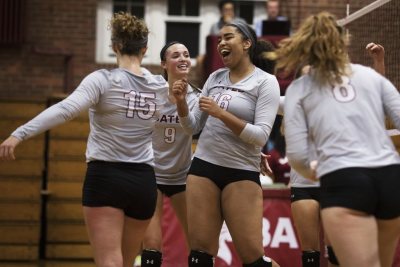 Thursday, September 14, 2017 5:14 pm
For a first-year Bobcat, there's no better place to start your sports career than Alumni Gym.
Sunday, March 1, 2009 10:30 am
With 4:34 remaining in the first half of the men's basketball game vs. Bowdoin on Jan. 23, 2009, Neil Creahan '10 of Hingham, Mass., drives between Bowdoin defenders and dishes to Jimmy O'Keefe '10 of Lexington, Mass., for the layup.