Stories about "autumn"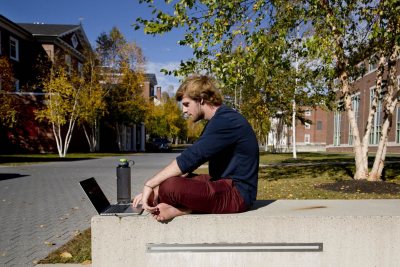 Wednesday, November 4, 2015 5:40 pm
We've enjoyed a prolonged visual feast. It's not as if we're stuffed — but maybe ready to move on to the next course.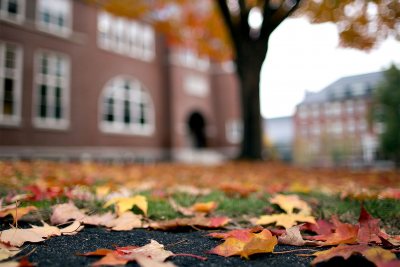 Friday, October 30, 2015 11:08 am
Timely for evoking autumn, and timeless for its existential wit, a reading by Rob Farnsworth, senior lecturer in English, of his poem "Toward Hallowe'en," illustrated by the best of our fall photography.
Saturday, October 18, 2008 1:48 pm
My academic course load is really challenging this semester, but I am really happy with all of my classes. For instance, though I am a Religion major and a Philosophy minor, I registered to take an upper level History seminar on colonial America. It is a subject I wasn't at all interested in or knew anything about. But all my friends who are History majors told me that Professor Hall was an amazing teacher. Though he was teaching a 100 level class this semester, I decided to take his 300 level seminar with only six other students. There has been tons of reading and writing assignments, but I have fallen in love with the material and the professor. That's something special about Bates and the liberal arts experience. You don't have to limit yourself to classes within your major, or even personal interests.