Stories about "Bates College"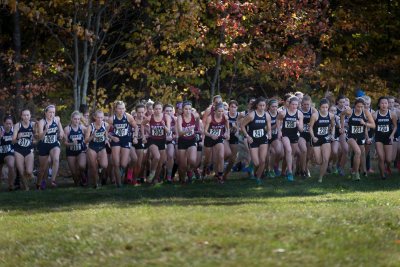 Friday, October 28, 2016 9:37 am
Before a recent meet, Katherine Cook '18 threw down the gauntlet to her teammate Jessica Wilson '17: "Let's go do this. This is our course, we can do it, let's get it done!"
Wednesday, December 22, 2004 12:55 pm
The Rev. John Mendez, pastor of the Emmanuel Baptist Church, Winston-Salem, N.C., and the Winston-Salem Chronicle's 1994 Man of the Year, is the keynote speaker for the 2005 Martin Luther King Jr. Day observances at Bates College.
Friday, December 10, 2004 3:04 pm
Bates College announced today a campaign to raise scholarship funds for local students who attend the liberal arts institution. Longtime Auburn resident and Bates parent Barbara Trafton will lead the fund-raising effort for a new endowment that will be dedicated to the financial support of students from Lewiston, Auburn and surrounding communities in Androscoggin County.