News Archives
Monday
February 25, 2013 11:02 am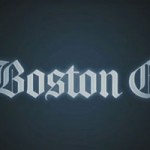 McGrory once served 52 readers as a Boston Globe paperboy and now serves over a million as the paper's new editor.
Sunday
August 3, 2008 1:34 pm
In a Boston Globe story about what was probably the last visit to Kennebunkport by a "Bush who is a sitting president," reporter Matt Viser interviewed self-described "little guy" Steve Kingston '88, owner of The Clam Shack. During the George W. Bush presidency, Kingston has provided lobster for international dignitaries and once was interviewed by the Arabic news channel Al Jazeera.