Stories about "Brahms"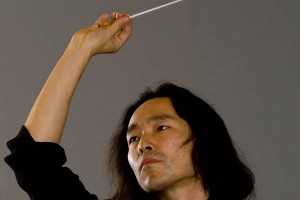 Tuesday, March 6, 2012 2:48 pm
The Bates College Orchestra performs Brahms' Symphony No. 3 and Debussy's "Prélude à l'après-midi d'un faune" on March 10.
Wednesday, September 23, 2009 1:56 pm
Pianist Duncan Cumming, a Bates College alumnus, returns to his alma mater with violinist Hilary Cumming, his wife, to perform works of Schubert, Brahms and Dvo?ák at 7:30 p.m. Friday, Oct. 2, in the Olin Arts Center Concert Hall.
Thursday, February 1, 2001 1:14 pm
Pianist Duncan J. Cumming, a native of Maine and a Bates alumnus, returns to Bates College to perform at 3 p.m. Sunday, Feb. 11 in the Olin Arts Center, 75 Russell St. The performance is free and open to the public.