Stories about "Charles Carnegie"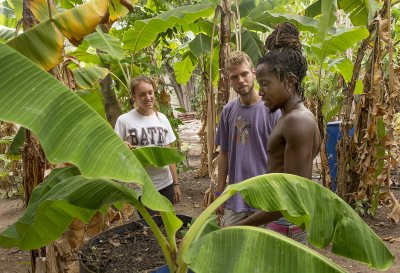 Friday, August 7, 2015 1:04 pm
In Jamaica for Short Term, Professor of Anthropology Charles Carnegie asked his students to reflect on the social ideals that motivate their career interests. He asked them to imagine translating those ideals into action. In words and photographs are some of the answers to those prompts.
Friday, March 14, 2008 10:39 am
Amandla!, the African American student organization at Bates College, presents its seventh annual Black Campus Conference on Saturday, March 15. Members of the public are invited to attend at no charge.