Stories about "chirality"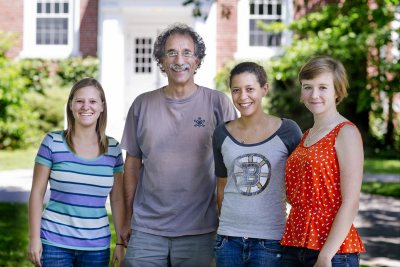 Thursday, July 23, 2015 1:31 pm
Bates College was the only undergraduate institution represented at a recent international conference dedicated to chirality, a branch of chemistry.
Friday, September 4, 2009 10:00 am
Thomas Wenzel, Charles A. Dana Professor of Chemistry, has received the American Chemical Society's 25th Award for Research at an Undergraduate Institution, recognizing faculty at undergraduate institutions whose research has been widely recognized and who have contributed significantly to both the field of chemistry and the professional development of students.
Wednesday, December 15, 1999 12:00 am
Jolene Thurston of Post Mills, Vt., a senior chemistry major, has discovered a new method for separating amino-acid components, an integral step in finding chemical compounds with undiscovered pharmaceutical value.