Stories about "constitutional law"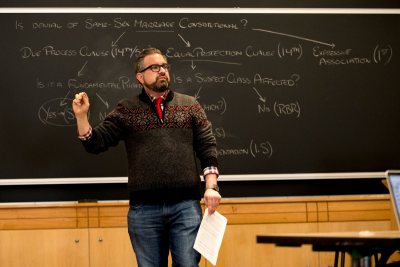 Wednesday, April 18, 2018 12:44 pm
"That's probably the single best lesson I learned in college," says one of Engel's former students. "He inspired my own thinking."
Tuesday, February 12, 2002 3:36 pm
In an event of statewide significance, Nadine Strossen, president of the American Civil Liberties Union (ACLU), will speak at 8 p.m. Thursday, March 14, in the Chapel.