Stories about "doughnuts"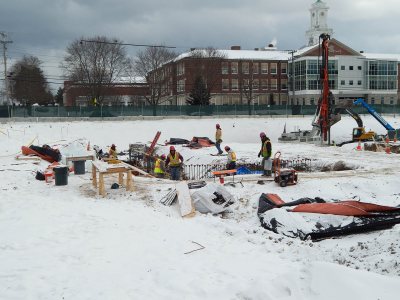 Friday, February 6, 2015 11:06 am
It's hard to know for sure just what's happening underground. And if the moles and worms know, they aren't talking.
Monday, December 6, 2010 10:27 am
It isn't the prettiest wrapping job you'll see this time of year. But when the plastic sheeting around the Hedge Hall addition does come off, probably in January, you can expect a fine present indeed: neat courses of brick and granite that masons are laying now.