Stories about "First-Year Seminar"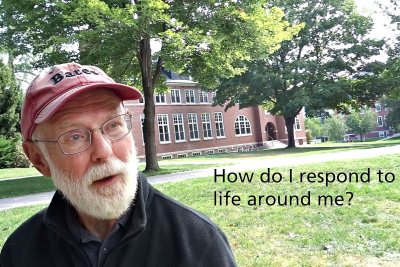 Friday, September 2, 2016 12:08 pm
Sending his First Year Seminar students out to "experience" a tree starts them on the path of figuring out "what it is that they think about."
Wednesday, November 5, 2008 2:17 pm
This issue reflects the College's ongoing Bates Contemplates Food initiative in myriad ways, including eight profiles of alumni who produce food in Maine.
Wednesday, July 18, 2007 9:58 am
As Bates College prepares to begin its first academic year with a new set of core educational requirements, a foundation in Falmouth has awarded the college more than $250,000 to support the requirements' focus on writing skills.